Marriott's Marbella Beach Resort
Marbella, Spain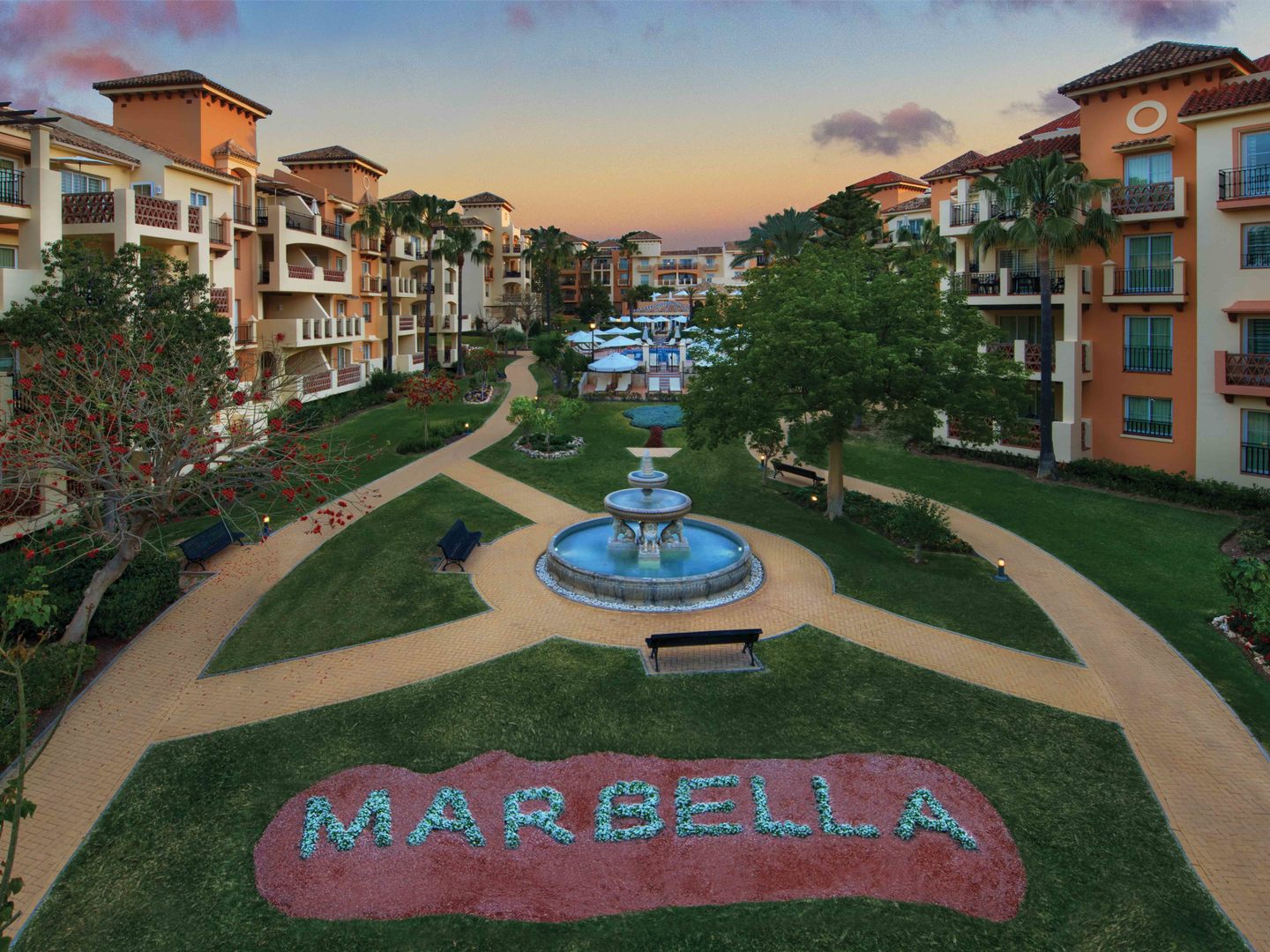 6689
Gold
float
3 / 3
annual
$9,000
13303
Gold
float
3 / 3
annual
$10,000
9344
Gold
float
2 / 2
annual
$6,500
8924
Gold
float
2 / 2
annual
$5,500
1119
Gold
float
2 / 2
annual
$5,000
13302
Gold Holiday
float
3 / 3
annual
$10,000
23920
Gold Holiday
float
2 / 2
annual
$8,000
6775
Gold Holiday
float
2 / 2
every other year - even
$12,000
6776
Gold Holiday
float
2 / 2
every other year - even
$12,000
6691
Silver
float
3 / 3
annual
$6,500
11574
Silver
float
2 / 2
annual
$3,000
CAN'T FIND WHAT YOU'RE LOOKING FOR?
GO HERE
Resort Description: (scroll for more)
Located on the Mediterranean in Spain's Costa del Sol region and situated between the mountains and the sea, a Marriott's Marbella Beach Resort's timeshare is the perfect place to enjoy your holiday. Buying a Marbella Beach Resort timeshare resale will ensure that you will always have a place to stay and a place to play in one of the chicest areas on the Spanish coast.


Marriott's Marbella Beach Resort Timeshares
You Get the Best When You Buy a Marriott Marbella Timeshare Resale
The resort consists of 288 one, two and three bedroom villas that can accommodate up to eight people depending on room size. At your home away from home, you can relax in the over-sized jetted tub located in the luxurious master bathroom. The bedrooms are set for comfort with fine linens and a choice of pillows. Admire the views of the ocean and Africa from your patio or large private balcony equipped with table and chairs. Of course, as with every Marriott's Marbella Beach Resort fractional ownership, each villa is furnished and well appointed. Cable television, WiFi, CD player and stereo are included. A fully equipped kitchen with refrigerator, microwave, toaster, stove, full oven, dishes, glassware and silverware are standard.
When you buy a Marriott's Marbella timeshare you know that you are getting the best amenities for your family. Beach access is just a walk away with paths through the property's lush gardens. At the beach, soak up the Andalusia sun, enjoy the water or have a lunch at the beach side restaurant. When you don't feel like the beach, five pools including an indoor pool, beach side pool, kids pool and adult's only pool ensure that everyone on vacation at your Marriott timeshare can cool off and relax.


Never a Dull Day at Marbella's Beach Resort

You will never get bored when you buy a Marbella Beach resale as there are plenty of activities for all ages. Kids can enjoy the age appropriate and supervised fun at the kids club. You can take a class at the fitness center or work out at the gym. Mingle and meet your neighbors at the outdoor sports court or by competing in friendly games of water polo and football.


Golfers will be pleased to learn that there are several golf courses near your Marbella Beach Resort timeshare resale. Snorkelers and water skiers will also be pleased with the nearby amenities.


With full kitchens included, mealtimes are made easy at Marbella Beach Resort. An on site grocery and convenience store will supply you with all of your shopping needs. For those times when you feel like having someone else do the cooking, be sure to visit one of the resort's four restaurants. Depending on your mood and palate, choose from tapas, formal dining or beach-side dining.


The Costa del Sol region is rich in history and culture. There is a lot to do and see on those days when you feel like venturing away from your Marbella's Beach Resort timeshare. You can travel on your own or set up a guided tour. In Granada visit The Alhambra, once a palace and fortress under Moorish rule. It showcases Spain's finest example of Islamic architecture from when the Moors ruled the region. In Old Town Marbella you can see historic buildings, churches and ruins dating back to the 11th century. The British Territory of Gibraltar is nearby and just a short trip away.


Marriott's Marbella Timeshares for Sale

With its great climate and more that 320 sunny days per year, Marbella, Spain is a great place to enjoy your timeshare resale. You won't regret contacting Premier Timeshare Resale's experienced brokers regarding Marriott's Marbella Beach Resort timeshares for sale. Warm and friendly real estate agents are always available to help with the buying and selling of Marriott's Marbella Beach Resort timeshares. Marriott's Marbella Beach Resort timeshares, a home away from home.