Westgate Park City Resort and Spa
Park City, Utah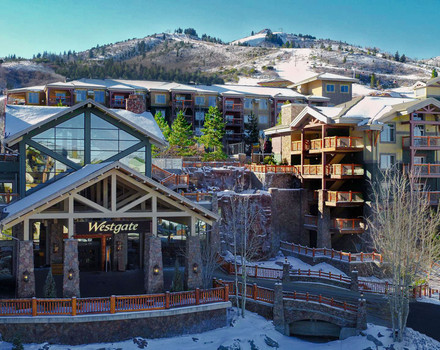 25021
Christmas
51
2 / 2
every other year - odd
$18,900
33738
New Years
52
2 / 2
annual
$35,500
35618
peak summer
float
2 / 2
every other year - even
$1,000
24565
Presidents week
7
2 / 2
every other year - even
$19,900
22897
Ski
float
2 / 2
annual
$7,900
20303
ski
float
2 / 2
every other year - odd
$5,900
19801
Ski
float
1 / 1
every other year - even
$3,900
32716
Ski
8
4 / 4
annual
$31,900
16488
Ski
float
2 / 2
every other year - odd
$3,900
33819
Ski
2
2 / 2
annual
$10,900
33925
ski
3
1 / 1
annual
$4,900
33795
Ski
float
2 / 2
every other year - even
$3,500
35119
Ski
float
2 / 2
every other year - even
$4,400
25530
Ski
float
2 / 2
every other year - odd
$5,900
26196
ski
float
2 / 2
every other year - odd
$4,900
32193
ski
float
2 / 2
every other year - odd
$3,900
32506
Ski
float
4 / 4
every other year - odd
$7,000
30735
Ski
6
4 / 4
every other year - odd
$29,000
12322
Ski Season
float
0 / 1
annual
$2,500
33692
spring summer fall
19
2 / 2
every other year - even
$1,500
1365
Spring/Fall
float
2 / 2
annual
$1,000
9566
Spring/Summer
float
1 / 1
every other year - odd
$1,000
11290
Summer
float
2 / 2
every other year - odd
$1,500
18526
Summer
float
1 / 1
annual
$1,999
25369
Summer
float
2 / 2
every other year - even
$1,500
9974
summer
float
1 / 1
every other year - even
$1,500
9930
summer
float
2 / 2
annual
$3,900
23791
summer
float
4 / 4
annual
$9,900
15601
summer
float
2 / 2
every other year - odd
$1,900
25307
summer
float
2 / 2
every other year - odd
$1,500
25369
Summer
float
2 / 2
every other year - even
$1,500
25487
Summer
float
2 / 2
annual
$2,500
25896
summer
float
2 / 2
annual
$3,900
34058
Summer
27
2 / 2
annual
$3,900
33907
Summer
float
2 / 2
annual
$3,900
34991
winter
float
2 / 2
annual
$6,900
35303
Winter
7
2 / 2
annual
$35,900
35335
winter
2
2 / 2
annual
$4,900
26063
Winter
float
2 / 2
every other year - even
$4,900
20526
winter
float
2 / 2
every other year - odd
$4,900
20576
winter
float
2 / 2
every other year - odd
$3,900
24163
Winter
3
4 / 4
annual
$56,900
CAN'T FIND WHAT YOU'RE LOOKING FOR?
GO HERE
Resort Description: (scroll for more)
Looking to enjoy some time in the mountains? Whether you enjoy cuddling up to a cozy little fireplace with some hot chocolate, shredding up the mountains via snowboard or skis, a game of tennis, or some golf with your friends, Westgate Park City Resort and Spa timeshare resales will tantalize your senses and quench your thirst for the extreme. Amidst the Wasatch Mountains, surrounded by a winter wonderland, the Westgate Park City Resort and Spa is the destination for your vacation. Not only is it a getaway for the winter, but the summer as well, offering activities and excitement all year long.
In the winter months, Park City is known for skiing and snowboarding on the ski in/ski out access to over 140 ski runs ranging from beginner to professional. During the summer, you may choose from activities like golf, tennis, basketball, biking, horseback riding, hiking, hot air ballooning, fishing, and going to concerts. During your stay at your Westgate Park City timeshare resale, the amenities will satisfy you from the beginning of your vacation to the minute you leave. Ski valets will get your luggage when you arrive, and the 24 hour front desk will ensure that everything is in order for your stay.
Westgate Park City Resort and Spa Timeshares
You can buy a Westgate Park City timeshare villa in multiple sizes. Villas range from Studios to four-bedroom Presidential Suites. All suites come equipped with air conditioning and heat, 27" color TV, On demand movies and music, and in-room safe, and high speed internet access. Studios, also called Guest Suites, are similar to a standard hotel room, but offer some additional perks. Each Studio has a kitchenette with a microwave, toaster, coffee maker and refrigerator. The Studios have a queen-sized bed and a queen sleeper-sofa accommodating up to four guests. One bedroom suites offer a full kitchen, living room with a queen sleeper-sofa, a dining area, washer/dryer and can accommodate up to four people. Additionally, Westgate Park City offers your choice of a One Bedroom Deluxe with steam shower or a One Bedroom Grand offering a large master bathroom complete with a whirlpool tub. Also, the One Bedroom Grand offers a wet bar just off the dining area. Each villa type sleeps up to four people comfortably. The Two Bedroom Suites are equipped with two full bathrooms, a whirlpool tub, a living room with two queen sleeper-sofas, a dining area with a queen sleeper-sofa, a gas fireplace, two king beds, and accommodates up to 10 people.
Expert Amenities Keep You Comfortable at Westgate Park City
Once you make yourself at home in your suite, you may want to get bite to eat before you take on the mountain trails and ski runs. You can stop at the Pizza Hut Express to get pick-up or delivery straight to your room or poolside if you want. Do you want to sit down and eat a full course meal? Come in to the Westgate Grill for award winning gourmet American Cuisine, with steaks and seafood prepared and served amidst a view of the mountains, an extensive wine list, a children's menu, an in-room dining menu, and enjoy dishes prepared daily by their experienced chefs. All of this is right outside your Westgate Park City fractional ownership.
If you feel like taking it easy and just relaxing, you may want to enjoy Westgate's indoor/outdoor swimming pool, or for a more relaxed setting, visit Serenity Spa by Westgate for mental and physical refreshing. It is a 30,000 square foot resort spa with 17 treatment rooms. With spa treatment and salon services that specialize in customized treatment, you will have no problem feeling at ease and peaceful. Serenity Spa also offers steam rooms, showers, sauna facilities, a co-ed whirlpool with a waterfall, a salon with full hair and nail services, a spa boutique, and separate relaxation lounges for men and women. If you want to work up a sweat before you go for your massage in one of the ten massage rooms, keep up your exercise routine in the state-of-the-art fitness center including cardio and weight training equipment, or utilize the studio for yoga and exercise lessons. Don't worry about the kids! You can take them to the kid's club, where the attentive, loving staff will keep your children busy with arts & crafts, games, and lots more fun, so you can enjoy some fun of your own. All children must be potty trained.
Buy or Sell a Westgate Park City Timeshare

Whether visiting beautiful Park City, Utah for a family vacation or on business, buying a timeshare for sale at Westgate Park City Resort and Spa is the way to go. If you're an owner looking to sell your Westgate timeshare go to our "Get a Free Resale Value" page and submit the details of your timeshare to our experienced sales team. Buyers can browse our Westgate Park City timeshare resale deals by clicking on the links on top of this page "See Westgate Park City Resort and Spa timeshares for sale".
Contact us at Premier Timeshare Resale any questions you may need answered about Westgate Park City Resort and Spa timeshare resales.