Marriott's Canyon Villas
Phoenix, Arizona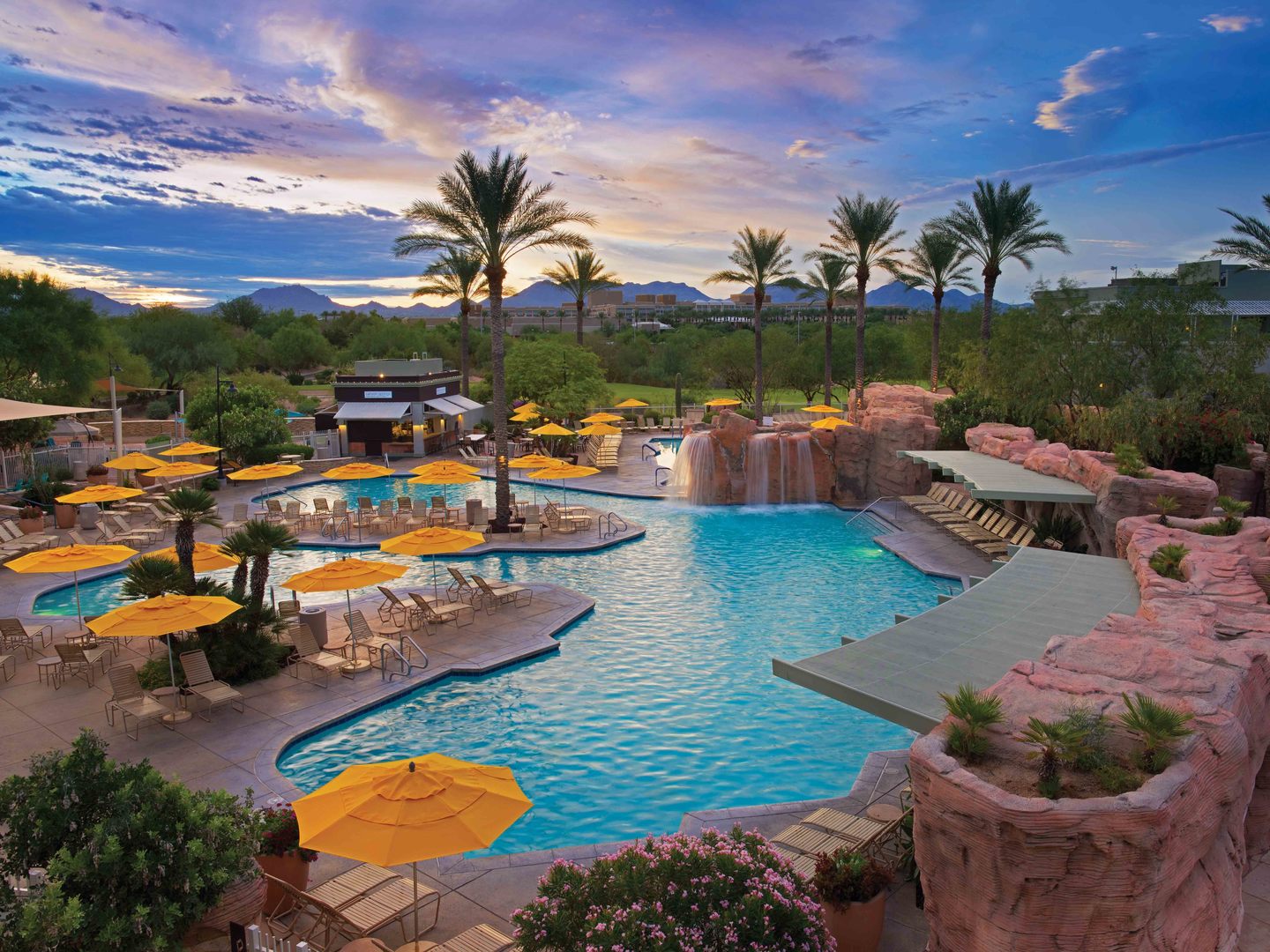 13292
Gold
float
2 / 2
annual
$2,000
CAN'T FIND WHAT YOU'RE LOOKING FOR?
GO HERE
Resort Description: (scroll for more)
Marriott's Canyon Villas timeshare deals are a true desert treasure. Located in Arizona's awe-inspiring Sonoran Desert, this resort provides timeshare opportunities through Marriott's Vacation Club and offers the perfect starting point for exploring the area's dynamic landscape. Buying a Marriot's Canyon Villa timeshare gives you the excitement of yearly vacations without having to worry about unpredictable hotel fees. It's a refreshing oasis in the world of travel planning.
Marriott's Canyon Villas Timeshares
Situated close to the desirable Scottsdale area and Phoenix, each of the Marriott's Canyon Villas timeshares for sale are conveniently located near some of the area's can't-miss attractions. Explore the Desert Botanical Gardens and Desert Ridge Marketplace. Hike through the wilderness of Grand Canyon National Park. Browse the shops and restaurants in Historic Old Town Scottsdale. It's all so close to your door.
You can also create an exciting vacation experience at the Marriott resort itself. Try your hand at river rafting, soak up the year-round sunshine at the outdoor pool and relax away your worries in the warm whirlpool. With room options ranging from cozy one-bedrooms to spacious villas, Marriott's Canyon Villas features something for every kind of traveler.
Enjoy the Lesiure of Marriott's Canyon Villas
When you own a Marriott's Canyon Villas timeshare resale, you'll have access to some of Marriott's most incredible amenities. Hop over to the neighboring JW Marriott Desert Ridge Resort & Spa for an afternoon at the European spa, a round of golf at Wildfire or an evening of unforgettable local cuisine. You can even spend your getaway unwinding in your villa's fully equipped kitchen and beautiful living area. Just don't forget to step onto your private balcony for one of Arizona's gorgeous desert sunsets.
Why Buy a Marriott Timeshare Resale?
Once you buy a Marriott's Canyon Villas timeshare, you'll be a member of the iconic Vacation Club. Your deeded real estate timeshare interest only requires one purchase, and it opens you up to a lifetime of yearly vacations without the added stress of rising costs. Plus, you can even branch out and explore the furthest reaches of the globe with Marriott's Vacation Club Destinations program. It's an incredible way to expand your horizons without sacrificing your family's vacation budget.
The perks don't end there. Vacation Club members have access to Marriott's full compliment of benefits, including vacations with the adventurous Explorer Collection and planning advice from one of Marriott's expert advisors.
Find a Timeshare Resale with Premier Timeshare Resale
Ready to dive into the world of Marriott's Canyon Villas timeshare resales? Curious about selling a Marriott's Canyon Villas timeshare? Premier Timeshare Resale's licensed agents are on hand to guide you through the process of buying or selling, without any upfront fees or hidden costs. Get in touch with one of our professional and dedicated staff members today.