Marriott Vacation Club Destinations Points
Multiple Locations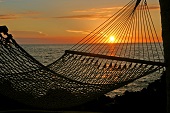 23781
1250 Points, January Anniversary
points
2 / 2
annual
$4,800
16580
1500 Points, May Anniversary
points
2 / 2
annual
$4,800
9610
2500 Points, February Anniversar (2500 pts)
points
2 / 2
annual
$9,800
34949
any (1500 pts)
points
0 / 0
annual
$5,000
32900
High (1500 pts)
points
0 / 0
annual
$5,500
34863
platinum (2500 pts)
points
0 / 0
annual
$9,875
35030
platinum (5000 pts)
points
0 / 0
annual
$15,500
33138
points (10000 pts)
points
0 / 0
annual
$39,900
CAN'T FIND WHAT YOU'RE LOOKING FOR?
GO HERE
Resort Description: (scroll for more)
Marriott Vacation Club is synonymous with high-quality and affordability. The company's commitment to unsurpassed service offers some of the most amazing destinations around the world. Marriott vacation ownership allows travelers to see the world through one of the most successful programs in vacation ownership. Those desiring vacation ownership purchase points to be used at their convenience. Owners can buy Marriott points based on family need, travel frequency and desired destination. Once purchased points can be redeemed at any time. Potential owners can buy Marriott Destination points for a lump sum price or purchase through convenient monthly installments. Owners simply choose their desired destination of travel and enjoy their time.
Marriott Destination Club Points
Points can be stored for future vacations or borrowed against for current travel. Travelers also have the flexibility of buying additional points to grow their allotment. Vacation owners may choose from a variety of Marriott resorts and hotels. Points can also be redeemed for exotic cruises or redeemed with Marriott affiliates. Marriott Destinations Club offers four different collections as part of its timeshare packages. Each collection is unique in its offering and features locations for the perfect weekend getaway to more adventurous destinations in some of the world's most exotic locations.
Marriott Points: A Home Away From Home
Timeshares offer the convenience of home away from home. Many of the dwellings provide generous space, offering three bedroom and multi bathroom villas equipped with the latest amenities. On site amenities also include state of the art spa and fitness facilities. Kids will enjoy endless fun in one of several pools. Locations also provide daily activity for little ones in addition to family friendly movies.
Year-Round Marriott Destinations
Peak travel seasons vary upon location. Due to comfortable climates, desert locations usually experience peak travel during winter months while summer travel prove more popular for tropical locations. Mountain locations may experience high travel times throughout the year. Marriott ski resots beckon the winter sports enthusiast as summer calls those who prefer its offerings. Through Marriott vacation ownership, travels can enjoy golf on beautiful, desert greens. Beach locations offer an array of watersports to include scuba diving, snorkeling, kayaking and much more. Hiking and mountain biking are very popular activities to be enjoyed during summer at mountain locations while skiing and snowboarding make for perfect winter activities.
Buying and Selling Marriott Vacation Club Destination Points
Prospective owners can enjoy all of the benefits of vacation ownership at a fraction of the price. Premier Timeshare Resale offers potential owners the opportunity to search from a variety of location options to find their ideal destination. Those considering a Marriott timeshare resale are assured they receive the best service to meet their needs. Consumers will find timeshare resales that are significantly reduced in price while maintaining the same quality and value. Premier Timeshare Resale eliminates hours of guess work and confusion by providing a one stop solution for vacation ownership. Premier Timeshare also provides assistance to owners who desire to rent their timeshares. Whether the need is to buy, sell or rent; Premier Timeshare Resale provides unparalleled service minus the 90 minute presentation.