Hilton Club New York
New York, New York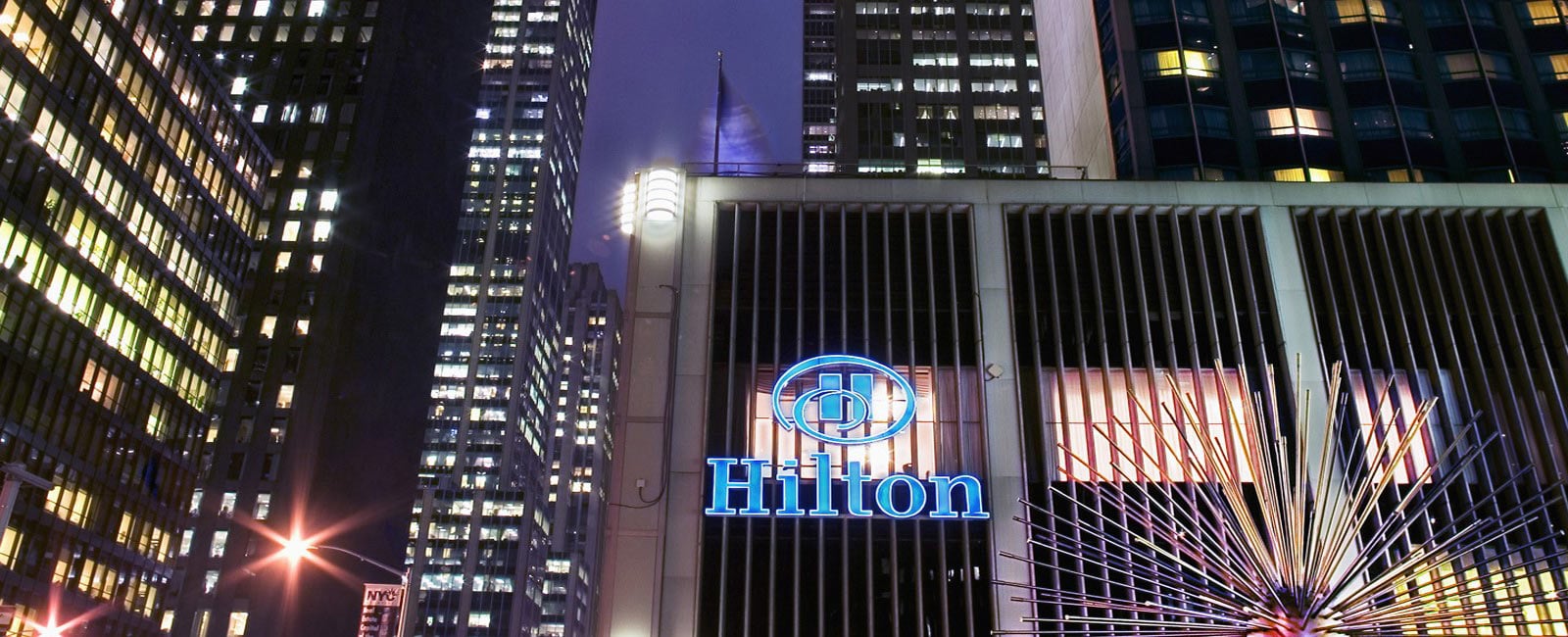 34979
NA (14480 pts)
points
0 / 1
annual
$10,900
36911
Platinum (23040 pts)
float
0 / 1
annual
$11,000
36910
platinum (16800 pts)
float
0 / 1
annual
$8,000
CAN'T FIND WHAT YOU'RE LOOKING FOR?
GO HERE
Resort Description: (scroll for more)
Would you like to vacation in New York City? The Hilton Club New York could be the answer for you. If you choose to buy a Hilton Club Timeshare Resale, you can stay in the heart of New York City. Located on the Avenue of the Americas, The Hilton Club New York fractional ownership places you right in the middle of the action. With many amenities, an unbeatable location, and a great price, a Hilton Club New York is a wonderful resale deal, no doubt about it!
The Hilton Club New York Timeshare Resale
When you buy a Hilton Club New York timeshare resale, you are guaranteeing yourself an affordable, enjoyable vacation for many years to come. Why pay full developer price when you can buy a pre-owned timeshare, cutting your costs significantly? If you plan to visit New York frequently, a Hilton Club timeshare resale is the most cost-effective option. With hotel prices increasing year after year, it ensures that you will have luxurious accommodations without worrying about affordability. Hilton Club New York is one of the hottest deals in timeshares right now.
Hilton Standard of Service Starts with Amenities
The amenities at Hilton create a comfortable, luxurious vacation for all owners and their guests. Currently, Hilton Club New York offers two bedroom, one bedroom and studio floor plans. The Two Bedroom Suite is perfect for friends or families traveling to the Big Apple. All of the two bedroom units comfortably sleep six. The One Bedroom Suite is perfect for frequent visits to the city, sleeping four. If you're the type who spends little time in your hotel room, the Studio Suite may be the perfect option for you. All villas are tastefully decorated in a modern, sophisticated style. The décor of Hilton Club New York are sure to please even the most exacting guests. Timeshares are designed to maximize convenience and minimize stress. With this in mind, your Hilton Club timeshare will have robes, towels, and high-end toiletries in the bathrooms.
The amenities of a Hilton Club New York timeshare don't stop when you leave your room, however. When you first enter the building, you'll enjoy the same luxury in the lobby as you will in each private suite. The Hilton Club is conveniently located on the 37th and 38th floors of the Hilton New York. Here owners have exclusive check-in, 24-hour room service, valet laundry services, and a Members Lounge. The concierge service for owners of the Hilton Club endeavors to make your stay as stress-free and smooth as possible. Guests of Hilton Club are welcome to use the private lounge. Here, they serve cocktails to owners as well as complimentary breakfast each morning.
For the more business-oriented owners, there is a business center for you to use as your office while you're with them. As an owner of a Hilton Club timeshare you can be sure to find state-of-the-art technology at your fingertips for your business needs. When you're done working and need some exercise or relaxation you can take advantage of 8000 square feet of Fitness Club and Spa services. These include the most up to date cardiovascular and weight training equipment, steam rooms, saunas and even access to a personal trainer. At the Spa indulge in massages, facials and body treatments. Your stay at Hilton Club New York will have all the comforts of home and more!
At Hilton Club New York, it's all about Location, Location, Location.
One of the best reasons to buy a Hilton Club New York timeshare resale is its proximity to all the activities Manhattan has to offer. Shopping, dining, and the arts are all close by. Timeshare owners as Hilton Club never have to worry about lugging their shopping bags too far! A trip to New York is not complete without a visit to Central Park, and Hilton Club is located near enough to make this a convenient outing. For owners who are art lovers, both the Metropolitan Museum of Art and Museum of Modern Art are near you. We hope all owners of Hilton Club will take advantage of this incomparable cultural experience. See what events are taking place at the Radio City Music Hall during your stay. For the classical music connoisseurs, Carnegie Hall offers legendary performances just minutes away. Lincoln Center, Times Square, and Rockefeller Center are all close to your timeshare as well.
World-class dining is available in the areas surrounding The Hilton Club New York timeshares for sale. We highly recommend Restaurant Row for the gourmet in you. Check out Trattoria Dell-Arte when authentic Italian appeals to you. If you're looking for famous New York cuisine, try the Red-Eye Grill or Bond45, each easily accessible to when staying at the Hilton Club.
Hilton Club New York Timeshares for Sale
Whether you travel to New York City for business, pleasure, or both; consider buying one of Premier Timeshare Resale's Hilton Club New York timeshares for sale. The combination of luxury and convenience in each room will make your time in New York memorable and enjoyable. Hilton Club Timeshare Resales are going fast, so act now!
If you're looking to sell your Hilton Club New York timeshare, we don't charge any upfront fees. Contact us for more information on buying or selling a Hilton Club New York timeshare!