Cedar at Streamside
Vail, Colorado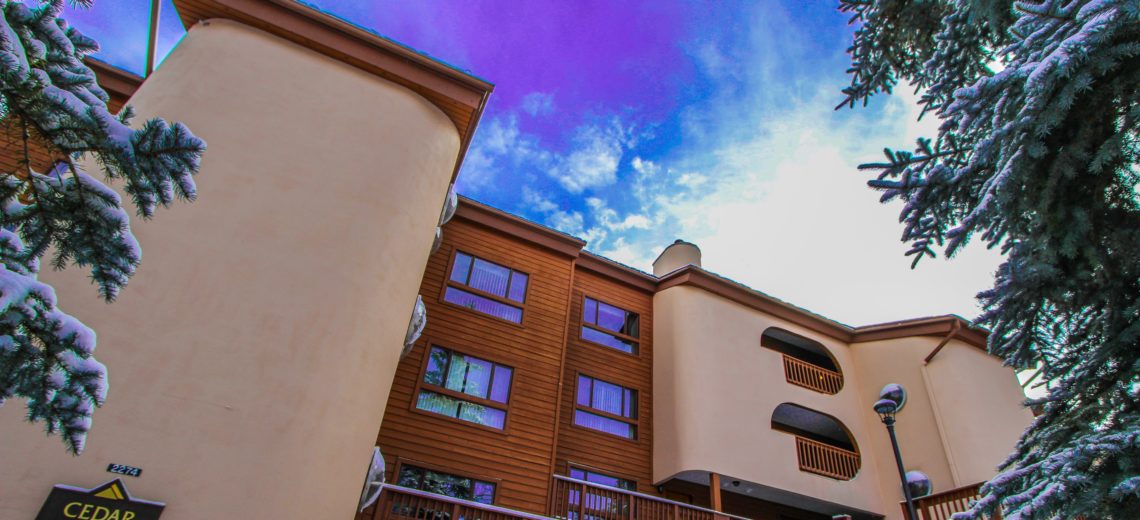 8190
Spring
24
1 / 1
annual
$0
CAN'T FIND WHAT YOU'RE LOOKING FOR?
GO HERE
Resort Description: (scroll for more)
A holiday away from it all - isn't that the idea behind a dream vacation? Cedar at StreamSide timeshare resort in Vail, Colorado is your ticket to that dream holiday. The location is the United States' largest ski area and is an internationally acclaimed skier's paradise. A StreamSide timeshare vacation is etched out to be a wholesome experience with cloud-kissing peaks and lush green valleys for the eco-lovers. Art and culture abounds here with round-the-year activities for art connoisseurs. For avid skiers, the slopes just could not get better than this. Buying a Vail timeshare resale is your ticket to unforgettable future vacations.
Cedar at StreamSide Timeshare
Your StreamSide timeshare villa can be the ideal spot to come back to after a wonderful day spent outdoors. Unwind in front of a warm fireplace or stretch those aching limbs in a luxurious indoor heated pool or the outdoor one on summer vacations. Your experience at your Cedar at StreamSide timeshare, will take you from the adrenaline high of adventure sports to the tranquility of nature.
Enjoying your Cedar at StreamSide Timeshare
In terms of accommodation the Cedar at StreamSide offers you the luxury and panache that is synonymous with the StreamSide name. Placed just outside of Vail, you can use the free shuttle service that will take you to and from the city, which is just 15 minutes away. The StreamSide shuttle service will also take you to the grocers, restaurants, Vail Village, and Lionshead to help you explore the town. Set in a picturesque backdrop of mountains, the scenery here will make for a picture perfect postcard to send back home.
You can choose from spacious one bedroom or one bedroom with loft villas at Cedar at StreamSide, The Cedar building is located close to the clubhouse and therefore the recreational room and the workout facilities are easy to access.
Accommodations at Cedar at StreamSide Timeshares
Timeshare owners can opt for a villa that comes with a fireplace and be given an unlimited supply of firewood. The rooms come with a fully functional kitchen and are air-conditioned. Also available are all the entertainment facilities of cable TV, video tape players and even data ports for your notebook. You can warm up a quick snack in the room's microwave oven and chill late night sweet treats in the refrigerator. The coffee maker ensures that you are never too far away from your caffeine fix. Thoughtful amenities like radio alarm clocks, hair dryers, iron and ironing boards make your stay much more comfortable.
If a day indoors is what you want, then you can visit the bar/lounge at the hotel or even its own exclusive restaurant. Work out at the fitness, steam it up in the sauna and then soak in a luxurious hot tub. Sports buffs can play racquetball and volleyball on exclusive courts.
Leave the Resort and Explore Vail
A holiday also means stepping out of the hotel. Surrounding Cedar at StreamSide are the Vail Mountains, which are around two miles away as is the Vail Village. You could also head to Arrowhead Mountain which is just 12 miles away from the resort. Skiers should get on over to the Breckenridge Ski Area which is around 45 miles away. The Silverthorne Factory Outlet is another interesting place to visit in the 50-mile radius.
Those who love to eat out should try the many restaurants around their Cedar at StreamSide timeshare. Recommended restaurants are Alfredo's and Clancy's Windy City Irish Pub. Also nearby are local favorites such as the Half Moon Saloon, Pepi's Gasth of Gramshammer, Beano's Cabin and Ambrosia.
Buy a Timeshare Resale at Cedar at StreamSide Today!
No matter what time of year it is, a Cedar at StreamSide timeshare resale is the best way to explore Colorado. If budget is what you are worried about then let the experienced brokers at Premier Timeshare Resale help you find the right timeshare deal for you. The licensed realtors at Premier Timeshare Resale will help you buy or sell your Vail timeshare with no upfront fees or hidden costs. Start investing in your future vacations by buying a Cedar at StreamSide timeshare.