Marriott's Sabal Palms
Orlando, Florida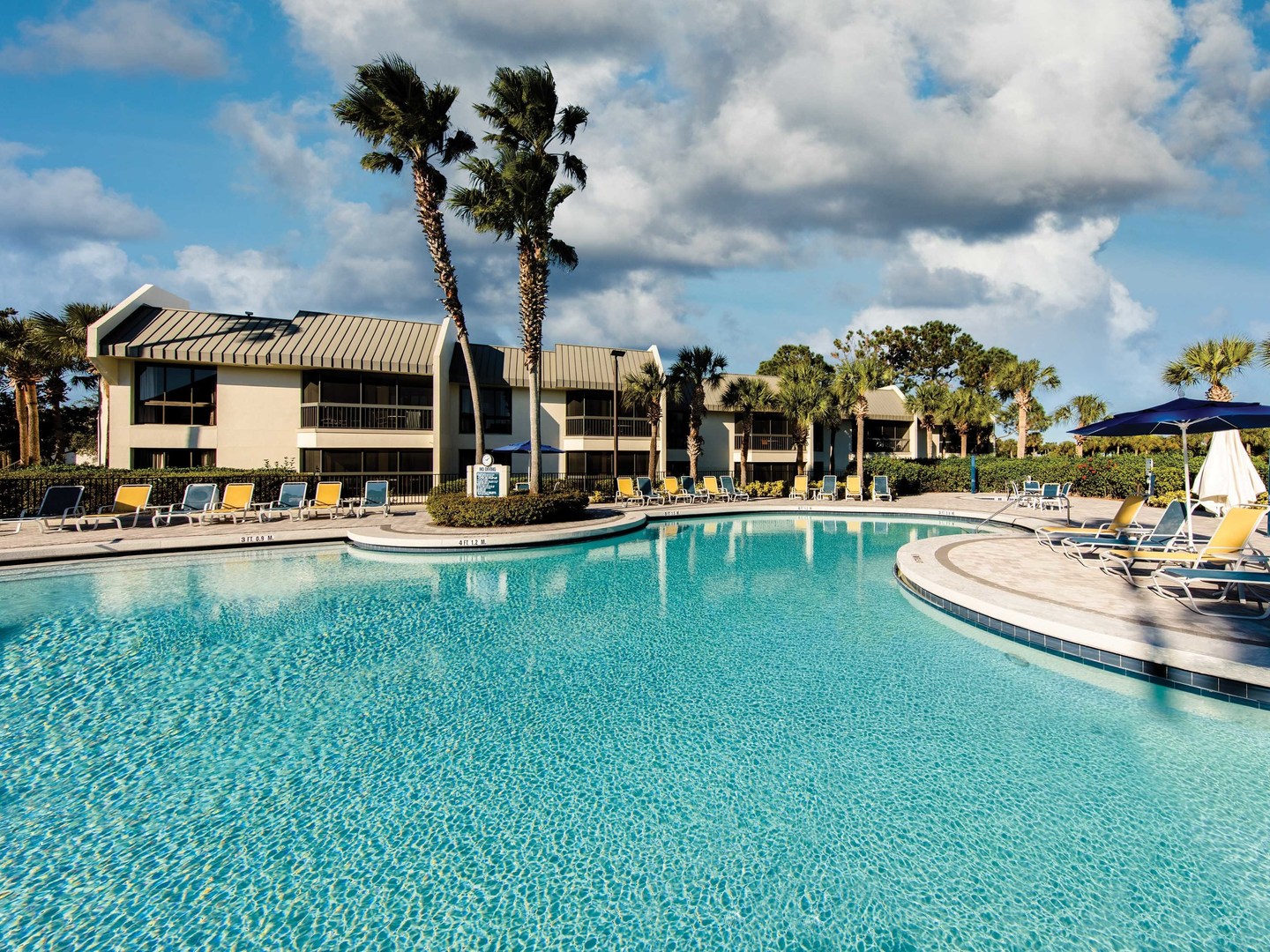 2378
Red/High
float
2 / 2
annual
$3,000
19187
White
float
2 / 2
annual
$3,000
CAN'T FIND WHAT YOU'RE LOOKING FOR?
GO HERE
Resort Description: (scroll for more)
Marriott's Sabal Palms timeshare resort sits amid the fun and adventure of Orlando, Florida, with Walt Disney World, Sea World, Universal Studios, Champion Park and much more to enjoy all around your timeshare villa. Buy a Marriott's Sabal Palms timeshare resale and let the fun begin! There are incredible timeshare deals on Marriott resales available now. Take your family on anual vacations that they will never forget.
Marriott's Sabal Palms Timeshares
Each of the eighty two-bedroom/two-bathroom villas can accommodate up to six guests. Each villa comes equipped with: a screened balcony/patio, master suites with king-sized beds, oversized tub, shower, separate living and dining area, a breakfast bar, a full kitchen with cookware and dinnerware, a washer/dryer, storage area, televisions and VCR.
The room amenities include: air conditioning, alarm clock, coffee maker and tea service, crib, electrical adapters, individual climate control, iron and ironing board, pillows with down/ feathers, pull-out sofa bed, in-room safe, washer/dryer, bathtub with spray jets, hair dryer, hot tub, separate tub and shower, cable television, pay-per-view movies, wet bar, conventional oven, microwave oven, pots, pans, serving dishes, refrigerator with ice maker, silverware, toaster, and wireless high speed internet access.
Guest services include: ATM, concierge desk, newspaper in the lobby or delivered right to your room, and valet dry-cleaning. Guest facilities include: BBQ and/or picnic area, barber shop/beauty shop, Hertz Car Rental, game room, vending machines, and a gift shop. Additionally, smoke-free rooms and facilities are among the many ways Marriott's Sabal Palms aims to make your stay pleasant.
What To Do During Your Florida Vacation
Are you ready for some action? You can take a dip in the Sabal pool if you want to beat the heat. Want to hit the beach, get a tan, play in the water or walk the boardwalk? World renown, Daytona Beach is only 45 miles away. Biking trails, bowling lanes, and water-skiing can be found only three miles away from your timeshare resale at Marriott's Sabal Palms. For more fun, try fly-fishing, jet-skiing, kayaking, or miniature golf, all within 2 miles of the resort. Have you ever wanted to go river rafting? Float the white water rapids nearby. Maybe you just want to relax with 18 holes of golfing excellence. Well just head over to Hawk's Landing Golf Club, which is only steps away from the Orlando World Center Marriott Resort.
Perhaps you would like to unwind at the World Center Spa with treatments such as: body scrubs, body wraps, facial treatments, foot baths, massages, steam room, therapy baths, and waxing. If you want to work up a sweat at the gym, just head to the Sabal Palms Club House and use the cardiovascular equipment, free weights, stationary bikes, treadmills, and universal weight machines. These activities can easily fill your entire schedule, but what would a trip to Orlando be without visiting the famous Walt Disney World?
Attractions Surrounding Sabal Palms
Walt Disney World is less than ten miles from your Marriott's Sabal Palms timeshare resort. Year after year you can visit Walt Disney World and never run out of things to do. You can visit Disney's Animal Kingdom Park in 3D, Disney's Hollywood Studio's in 3D, Epcot Center in 3D, Disney's Resorts in 3D, Walt Disney World in 3D, or enjoy Magic Kingdom in 3D. With an almost endless list of activities to do, you can come back year after year with memories to last a lifetime.
After all those activities, your stomach is bound to be trying to tell you something. Let's eat! Try Hawk's Landing Steakhouse and Grille, casual steakhouse located at the Marriott Orlando World Center Resort. If you are hungry for the tastes of Japan, then you can visit Mikado Japanese Steakhouse, located at the Marriott World Center Resort. You can also go to the Lobby Bar or Ristorante Tuscany located inside the Marriott Hotel nearby. With so many options to choose from within the Marriott properties nearby, you never have to go far for a satisfying meal.
Winter, Spring, Summer, Fall; Sabal Palms Has It All
Orlando, Florida is a great place to visit no matter which time of year. Spring and Fall are among the best for weather, warm but not as humid as Summer. With Fall, however comes hurricane season, which can put a bit of a damper on your plans, otherwise the weather is perfect in fall. Winter can sometimes be cooler and not best for swimming but is the least crowded time of year. Of course, summer is the warmest and most popular time to visit due to school vacations. The average warmest month is July, with the highest recorded temperature at 101 degrees, while the coolest month is January, with the lowest recorded temperature at 19 degrees at night. The maximum average precipitation occurs in June.
Marriott Sabal Palms Timeshare Resale
Whether you would like to buy a Marriott's Sabal Palms timeshare to spend time in Orlando with your family or to use for trading to other dream destinations, Premier Timeshare Resale will connect you with the best timeshare resale deals to ensure your satisfaction from the moment you purchase your timeshare resale or fractional ownership. See available Marriott's Sabal Palms timeshares for sale.
If you're looking to sell a Marriott's Sabal Palms timeshare week, Premier Timeshare Resale does not make a penny until your property is sold. Never pay an upfront to get your timeshare property sold! Please contact us for any questions you may have about buying or selling a Marriott's Sabal Palms timeshare resale.