Marriott's Custom House
Boston, Massachusetts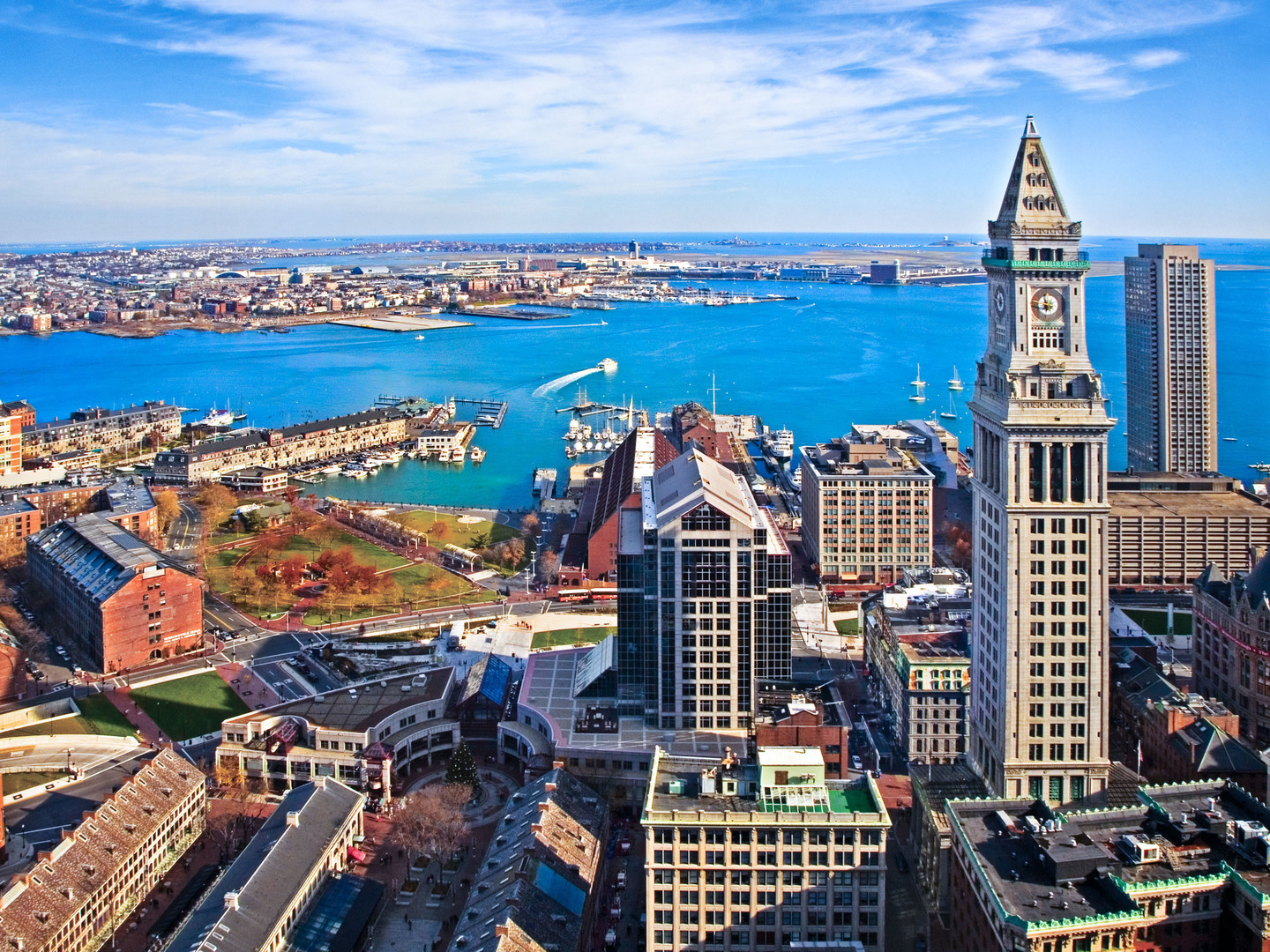 4699
platinum
float
1 / 1
annual
$3,600
CAN'T FIND WHAT YOU'RE LOOKING FOR?
GO HERE
Resort Description: (scroll for more)
Marriott's Custom House timeshare resort in historic Boston, Massachusetts is more than just a premier timeshare. The building itself is part of a Greek Revival Custom House built in 1847 that includes a huge, 30-story clock tower, easily the most distinctive place to stay in the entire city of Boston. This cozy Boston timeshare resale will bring the whole family together in one of America's favorite cities.
Marriott's Custom House Timeshare Resale
When you own a timeshare resale at Marriott's Custom House, your stay is all about location, location, location. Obviously, waking up in an historic building overlooking one of the most historic cities in the country is an experience that's difficult to beat. Ask for a room above the 10th floor, where the views into the harbor and all throughout Boston are simply breathtaking.
The building itself springs from a remarkably small granite square. But on top of the physical structure, the Marriott's Custom House overlooks Boston Harbor. Close your eyes and you can almost imagine history playing out in the harbor below, as colonists protest taxation from Britain and throw tea into the ocean, a precursor to the Revolutionary War that led to this country's independence.
Marriott's Custom House: Where Luxury Meets History
In addition to the harbor, Marriott's Custome House fractional ownership and its 84 Villas is located within walking distance of many of Boston's top attractions, including the trolley and Faneuil Hall Marketplace, the Old State House, Washington Crossing shops, the Boston Commons and the North End. In short, history surrounds your timeshare resale at the Marriott's Custom House. Even better, as an owner of a Marriott's Custom House timeshare resale, you are only a 10 minute cab ride from Fenway Park, where you can join Boston fans and catch a Boston Red Sox game between the months of April and October.
Marriott's Custom House timeshares for sale offer large villas; with king beds and comfortable sitting areas framed by large-screen televisions and sofa beds. There is seating for six in the dining area, which is separate from the living area and kitchenette. The kitchenette is not a full kitchen like in most other Marriott timeshare properties but it does include mini-refrigerators, microwaves, toasters and coffeemakers. There is an Old-World feel here playing up the historic theme of the building itself, including marble appointments. Also unlike most other Marriott Vacation Club resorts the Custom House allows owners to chose whether they'd like to come for multiple nightly stays or for an entire continuous week.
Explore Boston from Your Custom House Timeshare Resale
As you settle into your Marriott's Custom House timeshare resale, the many attractions of the vibrant city await. From the Freedom Trail, walking along the path of our forefathers before the Revolution; to exciting tours of locations like Charles River by sea rover; or a cruise through Boston Islands State Park , which actually is made up of 30 islands and celebrates the city's maritime history.
Begin your day with breakfast in the Counting Room, where you may decide to begin the difficult task of mapping out your day in a city that offers so much. Start the day by taking in some of Boston's many museums, such as the Children's Museum, the Museum of Science, or the art galleries on Newbury Street.
Next you might want to enjoy the Public Garden and Boston Common where you can watch the dogs romp with their owners on the Commonwealth Mall. Head over to the Arnold Arboretum, for 256 acres of horticultural paradise. Enjoy theaters that attract top-notch Broadway shows, from the Charles Playhouse to the American Repertory Theater.
And if its sports you're after, Boston offers almost anything you could want to see, from baseball with the Red Sox to basketball with last year's NBA champs, the Boston Celtics. Maybe you want to arrive to enjoy the Boston Marathon or the Charles Rowing Regatta, perhaps a somewhat lesser known event that also attracts top athletes of rowing.
Children and adults alike will get lost in the underworld at the New England Aquarium, which features a circular glass tank four stories high. There's nothing like taking the family back in time to see some of the highlights of Revolutionary days by visiting Lexington, Concord and Charles, all of which played significant roles in the Revolution.
And when the daylight turns to dusk and it's time to dine, head out to any number of fabulous restaurants before returning to your timeshare at Marriott's Custom House. Here you will find yourself returning again and again to the top-floor observation deck, to relish in the breathtaking 360-degree views of the city and harbor.
Why Buy Marriott's Custom House Timeshare Resale
Between history, sports, and the arts, the memories you and your family can make with your Marriott's Custom House timeshare resale are limitless. The best news is there are great timeshare resale deals at Marriott's Custom House so buying a Custom House timeshare resale will be an easy task! Contact the friendly and knowledgeable agents at Premier Timeshare Resale and we'll begin searching to help you buy or sell one of Marriott's Custom House timeshares at the best price on the market. If the time has come to sell your Marriott's Custom House timeshare, then look no further. Premier Timeshare Resale will work hard to get your fractional ownership sold. Most importantly, we never charge an upfront fee.