Marriott's Club Son Antem
Mallorca, Spain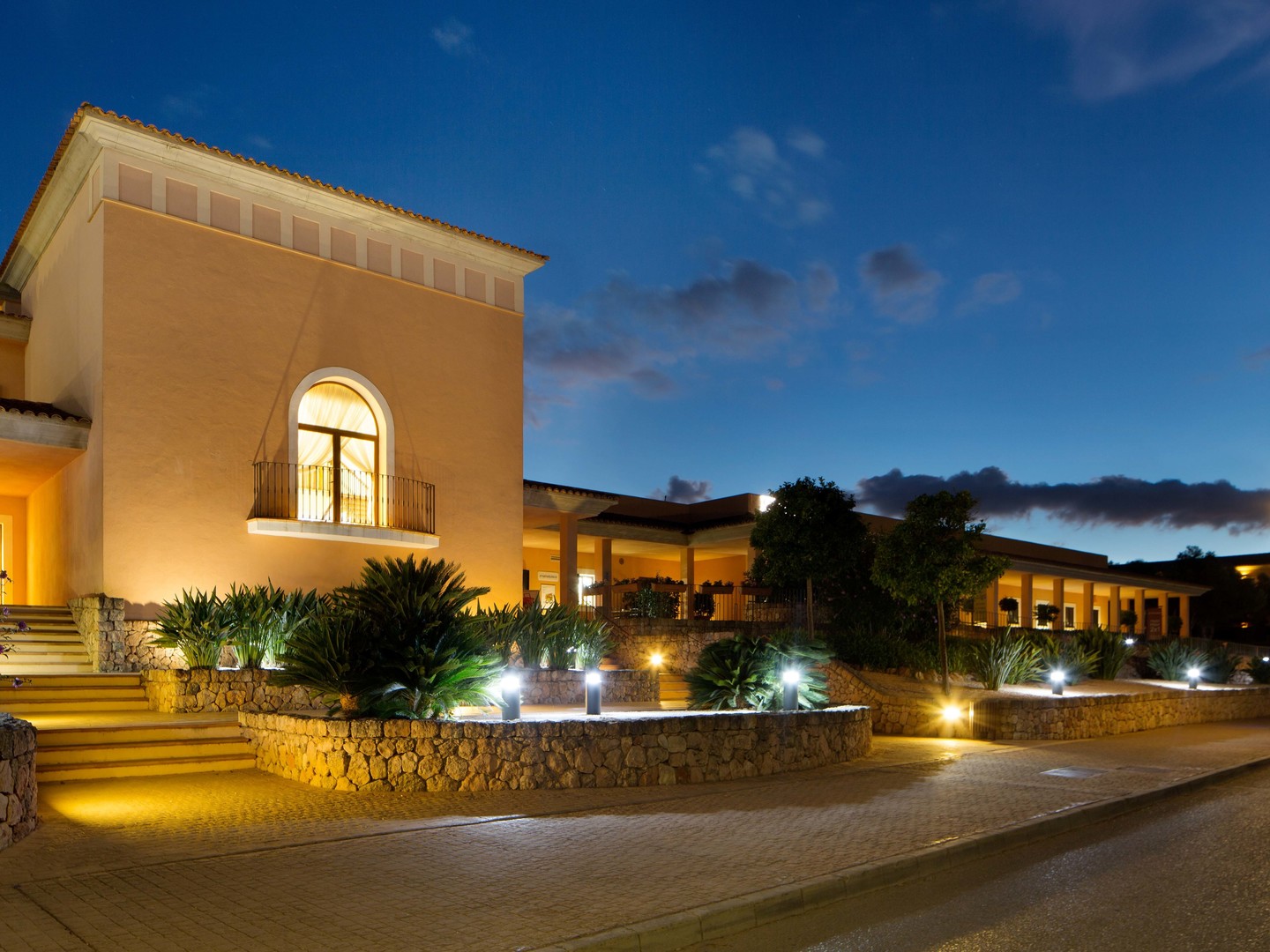 6737
gold
float
2 / 2
annual
$11,000
8201
Platinum
float
3 / 2
annual
$19,000
6723
Platinum
float
3 / 3
annual
$25,000
6724
Platinum
float
3 / 3
annual
$25,000
CAN'T FIND WHAT YOU'RE LOOKING FOR?
GO HERE
Resort Description: (scroll for more)
Relax, practice your golf swing, and enjoy the charms of having your own Mediterranean villa on Spain's most dynamic island paradise with one of Marriott's Club Son Antem timeshare deals. Tucked away among the sun-soaked pastureland and stonewalled olive groves between the historic town of Llucmajor and the white sands of Playa de Palma, Marriott's Club Son Antem offers a romantic taste of pampered country living. Surrounded by a bounty of activities, an endless supply of sandy bays, and thousands of years of history, it's hard to imagine a better vacation destination than Mallorca.
Marriott Timeshares in Beautiful Spain
The largest of the Balearic Islands, Mallorca has much more to offer than just the beach when visiting Marriott's Club Son Antem Timeshare. On the northwest coast, the craggy limestone mountains of the Serra de Tramuntana are heaven for cyclists and hikers. With more than six million visitors each year, the renowned nightlife of Mallorca's many coastal towns has expanded to include world-class theaters and dining options. All around the island, former inhabitants have left their mark -- from the prehistoric Talaiotic structures of Capocarb Vell and the Roman columns of Pollentia, to the 14th century walls of Alcúdia's Old Town. Even among the hustle and bustle of the island's capital city, tourists marvel at one of Europe's grandest Gothic cathedrals.
About Marriott's Club Son Antem
Conveniently located just 15 minutes from the Palma de Mallorca Airport and a 6-kilometer stretch of sugary white sand, Marriott's Club Son Antem timeshares for sale have something for everyone. Golfers will delight in the property's two 18-hole golf courses, driving range, and putting greens. After a morning round, residents can relax in the vast outdoor pool that connects to a European-style spa and sauna facility. Tennis enthusiasts will never have to wait long at the Marriott resort's four courts. Other active residents can head to the resort's basketball courts, beach volleyball courts, fully-equipped fitness center with cardiovascular machines and free weights, or jogging track.
Marriott's Club Son Antem Timeshares for Sale
It's never a bad time to buy a Marriott's Club Son Antem timeshare. With 224 townhouses in the resort, there are always a few different elegantly decorated and spacious 2- and 3-bedroom Marriott's Club Son Antem timeshares available for sale. Regardless of your investment preference, all of the units have a master suite with hydrotherapy tub, fully-equipped kitchen, and separate living and dining areas. Each of the units also has its own private terrace and outdoor grill for entertaining guests.
How to Buy the Right Marriott's Club Son Antem Timeshare for My Family?
Savvy consumers know that buying into Marriott's Club Son Antem resale is a great way to save up to 60% off the resort price. When a private owner decides to sell their Marriott Club Son Antem timeshare, a new owner doesn't have to incur many of the resort's initial marketing and sales costs, which can add up to big savings. However, choosing between a Marriott's Club Son Antem timeshare resale or one of Marriott's many other timeshare resorts can be more difficult. Regardless of which Marriott timeshare one chooses, buying a timeshare resale means investing in your family's future vacations. The professionally-licensed agents at Premier Timeshare Resale can help you navigate the waters of buying a timeshare resale to land your next vacation in paradise.