Hyatt Windward Pointe Resort
Key West, Florida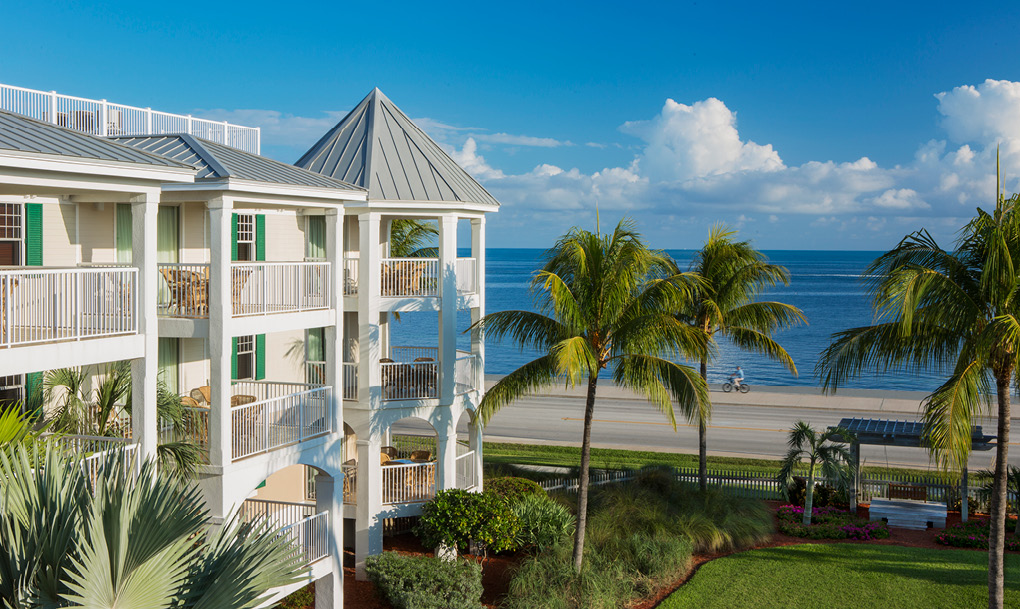 1427
Gold (1800 pts)
float
2 / 2
annual
$6,500
6802
Summer
38
2 / 2
every other year - even
$4,500
CAN'T FIND WHAT YOU'RE LOOKING FOR?
GO HERE
Resort Description: (scroll for more)
Whether spending your time relaxing by the infinity pool, setting sail for a fun dive adventure, or partying it up on Duvall St., Key West delivers a fantasy vacation of your own unique design. At Hyatt Windward Pointe Resort, your tropical island home is only minutes away from experiencing the world-renowned nightlife, shopping, and dining of Duvall St., or catching an awe-inspiring sunset at Mallory Square each evening. Hyatt Windward Pointe Resort resales provide the perfect respite from reality, allowing you to relax at the end of each unique, fun-filled day. This seaside resort on the southeast end of popular Key West will captivate your senses and transport you to casual and comfortable island living.


Rest, Relax, and Rejuvenate at Hyatt Windward Pointe Resort
Each spacious Hyatt Windward Pointe Resort timeshare resale includes all of the comforts of home, making your stay as inviting and peaceful as possible. The stylish and elegant accommodations feature every amenity needed for a relaxing stay. Each elegant two-bedroom residence comes equipped with a private balcony with amazing views, king and queen-sized beds, master bath with spa tub, dining area, fully equipped kitchen, premium electronics, Wi-Fi, and much more. Upon walking through the door, the décor and design will make you feel as if you've been transported to an elegant Caribbean plantation. Outside, you are sure to enjoy the lagoon-like infinity pool and spa as well as the Abbey Road poolside bar, allowing you to drift away into utter bliss as you overlook the majestic waters of the southern Atlantic.


Hyatt Windward Pointe Resort for Fantastic Fishing
Come experience the azure waters of Key West, Florida, where fishing legends are born each day. Zane Grey stuck to the backcountry waters of the Florida Keys, catching tarpon and sailfish. Ernest Hemingway avidly fished the nearby waters of the Florida Straits in search for giant blue marlin. These only represent a few of the more than 200 species of game fish that call the warm, clear waters of Key West home. You don't have to be a legendary writer or fisherman to enjoy the excitement of sport fishing year round in the waters off of Key West. You can charter a boat and let an experienced captain guide you to endless schools of game fish just waiting to bite.


Hyatt Windward Pointe Resort for Undersea Adventure
The beaches and waters of Key West may be ideal for lounging about in utter relaxation, but if you have the desire to see what's under the water, SCUBA diving or snorkeling in the crystal-clear waters just offshore will allow you to witness the third-largest reef in the entire world and hundreds of fish species. An experienced dive guide will take you out to some of the best dive spots in the area, allowing you to enjoy the best possible underwater experience.


Join the Party at Hyatt Windward Pointe Resort
Kick off you shoes and walk around the sandy streets of Key West, partying it up along the way. The "Conch Republic" is lined with famous watering holes and filled with fascinating people, providing the perfect escape for anyone in the mood for a spirited good time, quality tunes, refreshing island drinks, tasty conch fritters, world-class people watching, and a barrel of laughs. With world-famous bars and spirit carts dotting Duvall St., Key West is one of the only places in America where drinking in public seems to be encouraged. With a Hyatt Windward Pointe Resort fractional ownership property, you are only minutes away from a festive party that never stops.


Experience Years of Paradise at Hyatt Windward Pointe Resort
From watersports and relaxation to museums and festivities, Key West is vacation paradise that offers something for everyone. If you are looking to buy a Hyatt Windward Pointe Resort timeshare and experience all that Key West has to offer, Premier Timeshare Resale can find you the best Hyatt Windward Pointe Resort timeshare deals and have you singing "Margaritaville" in no time at all. The friendly professionals at Premier Timeshare Resale will scour the Hyatt Windward Pointe Resort timeshare for sale listings to find the perfect property for you. If you need to sell a Hyatt Windward Pointe Resort timeshare, Premier Timeshare Resale will also utilize their marketing and real estate expertise to sell your slice of paradise in no time at all.