Hyatt Highlands Inn
Carmel, California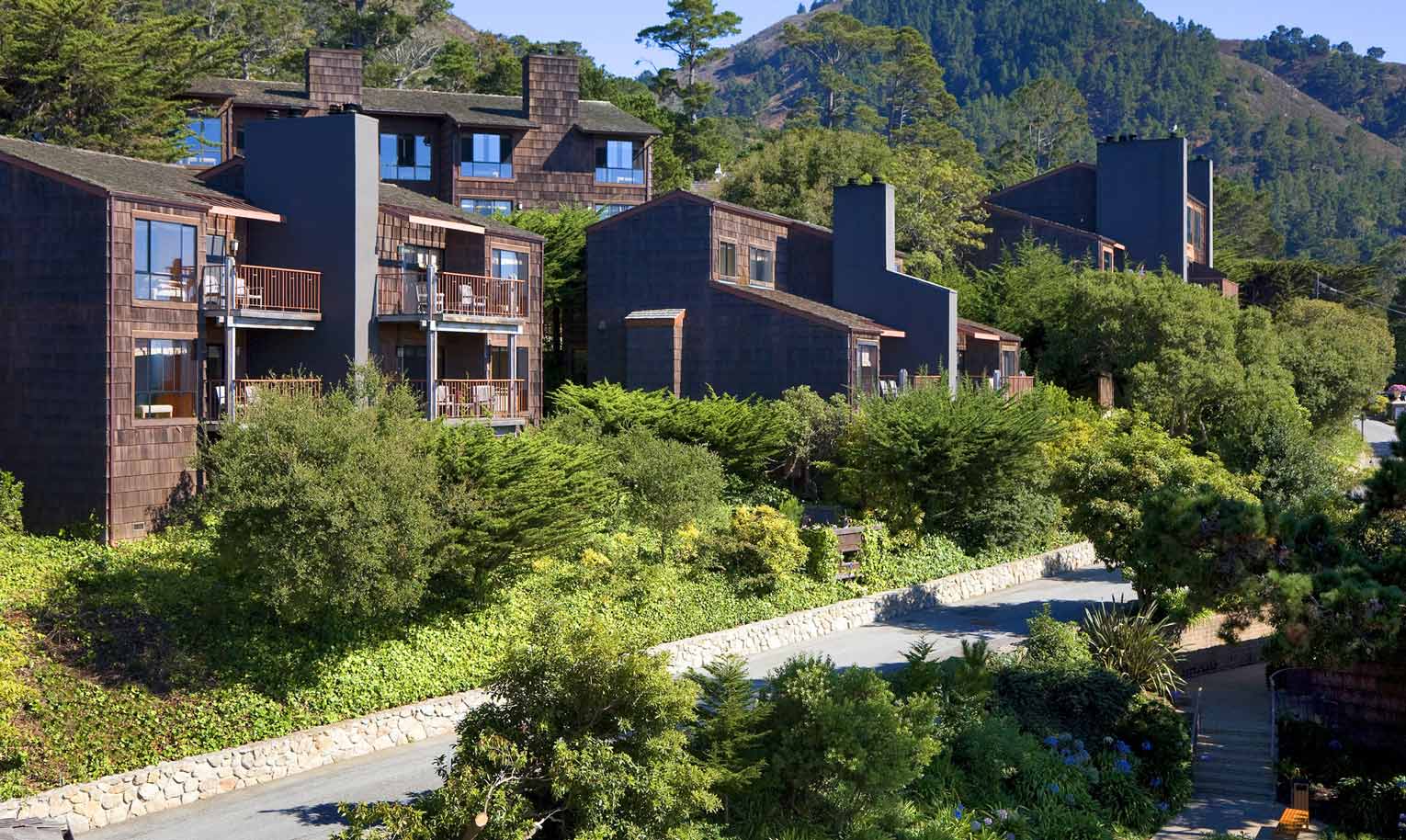 14684
2000 points
20
1 / 1
annual
$5,995
1423
Gold (1880 pts)
4
1 / 2
annual
$6,500
1424
Platinum (2000 pts)
23
1 / 2
annual
$14,500
20899
RED (1880 pts)
48
2 / 2
every other year - odd
$5,000
CAN'T FIND WHAT YOU'RE LOOKING FOR?
GO HERE
Resort Description: (scroll for more)
Hyatt Highlands Inn is a beautiful retreat with gorgeous views. The natural surroundings make the environment a superb place to relax. The staff is friendly and helpful when you visit a Hyatt Highlands Inn timeshare resale. This charming hotel in Carmel, California is near the ocean making it an exceptional hideaway from the normal routines.


At Hyatt Highlands Inn, you can enjoy dining at award-winning restaurants, dipping in heated pools or relaxing in a spa. The outdoor activities can include mountain bike rides, hiking or jogging around the Carmel area. However, the views from the hotel are breathtaking so you may want to just relax and rest.


Amenities at Hyatt Highlands Inn
With Hyatt Highlands Inn timeshare resales, you can experience the joys and comfort of luxurious accommodations. The suite offers you a fully equipped kitchen with stainless steel appliances. Then, you can enjoy your meal in a separate dining area. The living area has a deluxe sofa bed for more sleeping room. The room has high-tech amenities such as docking stations, flat screen televisions and high-speed Internet service.


You can enjoy sitting by a wood-burning fireplace after a day exploring. In addition, in Hyatt Highlands Inn timeshares for sale, you can enjoy soaking in a Jacuzzi tub. You will not find a better way to unwind after a fun day in California. Some other amenities that are included in these timeshares are robes, irons, coffee makers, individual heat controls, in-room safes, daily newspapers, umbrellas and illuminated mirrors.


Fun Things to do in Carmel
Carmel is a great destination to visit in an impressive natural setting. You will be able to discover many relaxing and fun things to do in this place. You can choose exciting outdoor activities such as golfing, shopping or exercising.


When you buy a Hyatt Highlands Inn timeshare, you can experience wine tasting. You can schedule a private tour through a winery and sample the wine. The tour will guide you through the winemaking process. Then, you can enjoy a picnic in the gorgeous garden at the vineyard. This is a great opportunity to learn about the areas agriculture industry and enjoy tasting the rich flavors of the wine.


You can take a hiking adventure through scenic routes and natural reserves. An energetic hike can take you through dense redwood canyons or to a beautiful beach. You can explore the trails on foot or horseback. You may want to take along a picnic lunch to spend the day exploring the scenic outdoors. Hyatt Highlands Inn timeshare deals will make it possible to enjoy the natural scenic beauties of California several times throughout the year.


Other activities can include taking a sailing excursion. You can charter a luxury yacht to cruise around the area and watch the sunset. On the cruise, you can watch the whales playing in the sparkling blue sea. If you want some more adventure, you can include some scuba diving. You can experience beautiful marine life, dramatic and colorful rock formations when you go underwater. With so many water sports in California, you will want to invest in a Hyatt Highlands Inn fractional ownership so that you can come back more than once.


Best Time of Year to Visit
June through September is the peak season for this area since the kids are out of school. However, during this time, the area may be covered in coastal fog. Therefore, if you plan on doing outdoor activities, you will need to layer your clothing for the cool and misty mornings, but later in the day, the temperature can become warm. You can take advantage of the weather differences by planning energetic activities during the cooler mornings and schedule your relaxing time when it is warmer.


Carmel is usually mild all year long, but the winter months are cooler with an occasional shower. December through March may not be the best time to visit if you want to take strolls around the parks or the beaches since you may encounter some raindrops. However, if you prepare for rain with water-resistant clothing, you can enjoy the outdoors. Then, you can warm up by a fire. The advantage of visiting Carmel during these months is that it will be less crowded to shop and dine. However, the best times to visit may be in the early autumn or spring since these are the sunniest times of the year.
Time to Buy a Hyatt Highlands Inn Timeshare With Us
If you need to sell a Hyatt Highlands Inn timeshare, Premier Timeshare Resale can help you get the best price. A Hyatt Highlands Inn timeshare will be valuable to anyone who wants a chance to get away from a normal day of activities.