Hyatt High Sierra Lodge
Incline Village, Nevada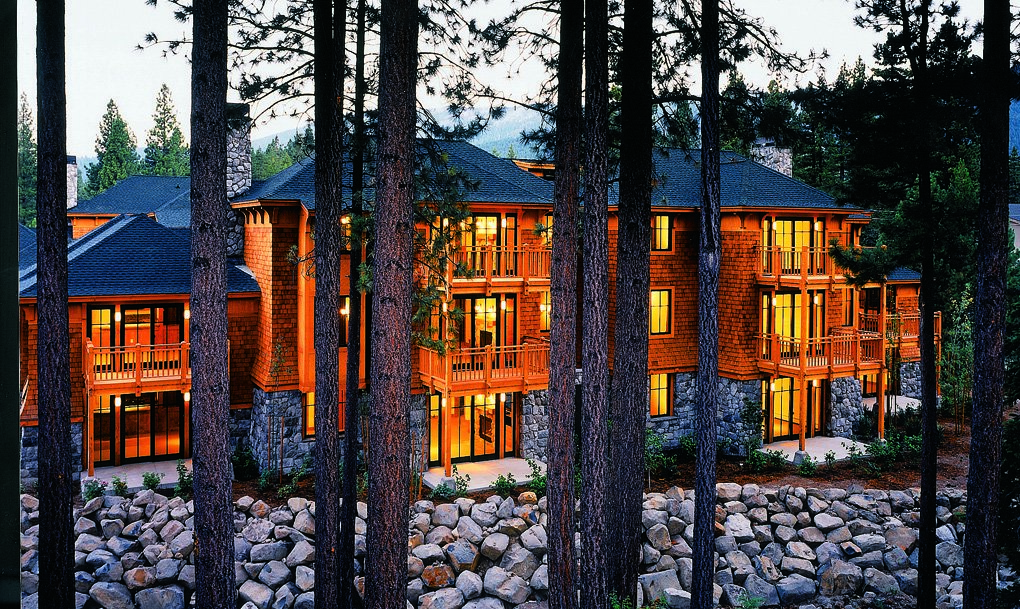 1422
Diamond (2200 pts)
7
2 / 2
annual
$18,500
CAN'T FIND WHAT YOU'RE LOOKING FOR?
GO HERE
Resort Description: (scroll for more)
Hyatt High Sierra Lodge is a Hyatt Residence Club property that is full of amazing suites and rooms perfect for a timeshare rental. The High Sierra Lodge is located in Incline Village, Nevada right near the crystal blue waters of Lake Tahoe. The property itself is a rustic lodge that is equipped with luxurious suites perfect for an extended stay year round.


Suites are decked out in a rugged outdoors theme that are perfectly cozy thanks to the fireplace located in the hear of the living area. This is a great place for the family to gather each night to drink, play games and bond as the fire keeps everyone warm. Each master bathroom has a jacuzzi tub and a king-sized bed. Rooms also have private balconies that overlook the natural beauty of Lake Tahoe.


What to Expect with a Hyatt High Sierra Lodge Fractional Ownership


Hyatt High Sierra Lodge timeshare resale offers a great concierge that will organize one of the many activities in the area. This includes ski rentals, snowmobile rides, and even horseback riding. You will find movie rentals and baby sitting service at your disposal should you need them too. However, there is no need to even leave the resort for meals because The Lone Eagle Grille, the hotel's restaurant, that will serve you gourmet style cuisine. If you want something a little more casual and quick, then the Sierra Cafe will ideal for a light snack. After hours, quests can enjoy Cutthroat's Saloon for top-shelf drinks and socializing. The Hyatt High Sierra Lodge even has a casino for those who are feeling lucky! Overall, a Hyatt High Sierra Lodge fractional ownership will be a fabulous investment for those who want to experience Lake Tahoe in style.


Why Should You Invest in Hyatt High Sierra Lodge Resales in Lake Tahoe?


Lake Tahoe is one of the best places to visit if you love the great outdoors. The summer is a great time enjoy the glorious Hyatt High Sierra Lodge pool or Lake Tahoe itself with its gorgeous beaches. You can contact the concierge to organize boating trips for you. Lake Tahoe's clear water is a must see, and a boat rental is an ideal way to experience it. There are also plenty of hiking and biking trails around the property that are just waiting to be discovered. You can even go golfing at Lake Tahoe Resort if you want to practice your swing.


The winter brings plenty of powder that is ideal for skiing and snowboarding all season long. In fact, Tahoe is famous for its mountain trails that brings in visitors from all over the world every year. If you want to relax, then the Stillwater Spa offers plenty of treatments that will make you feel rejuvenated after a long day on the mountain. This resort is a fabulous place to stay if you want to experience Lake Tahoe at its finest while enjoying your own private residence.


Amazing Hyatt High Sierra Lodge Timeshare Deals Available


Any trip to Lake Tahoe would be incomplete if you were not staying in a Hyatt High Sierra Lodge fractional ownership. That said, you can find amazing deals on High Sierra Lodge timeshares for sale at Premier Timeshare Resale. All you need to do is connect with someone who wants to sell a Hyatt High Sierra Lodge timeshare. People who are members of the Hyatt Residence Club pay expensive yearly fees for their timeshare points. However, it can be hard to squeeze a vacation into a specific time period, and many need to sell their points so that they do not loose any money. This is when you come in as somebody who wants to experience the exclusive Hyatt Residence Club without becoming a member.


You can buy a Hyatt High Sierra Lodge timeshare for an incredible bargain when you buy it on Premier Timeshare Resale. There is no better website equipped to connect you to people eager to sell their timeshare points. You will be heading to one of the best resorts in Lake Tahoe in no time!