Wyndham Smoky Mountains
Sevierville, Tennessee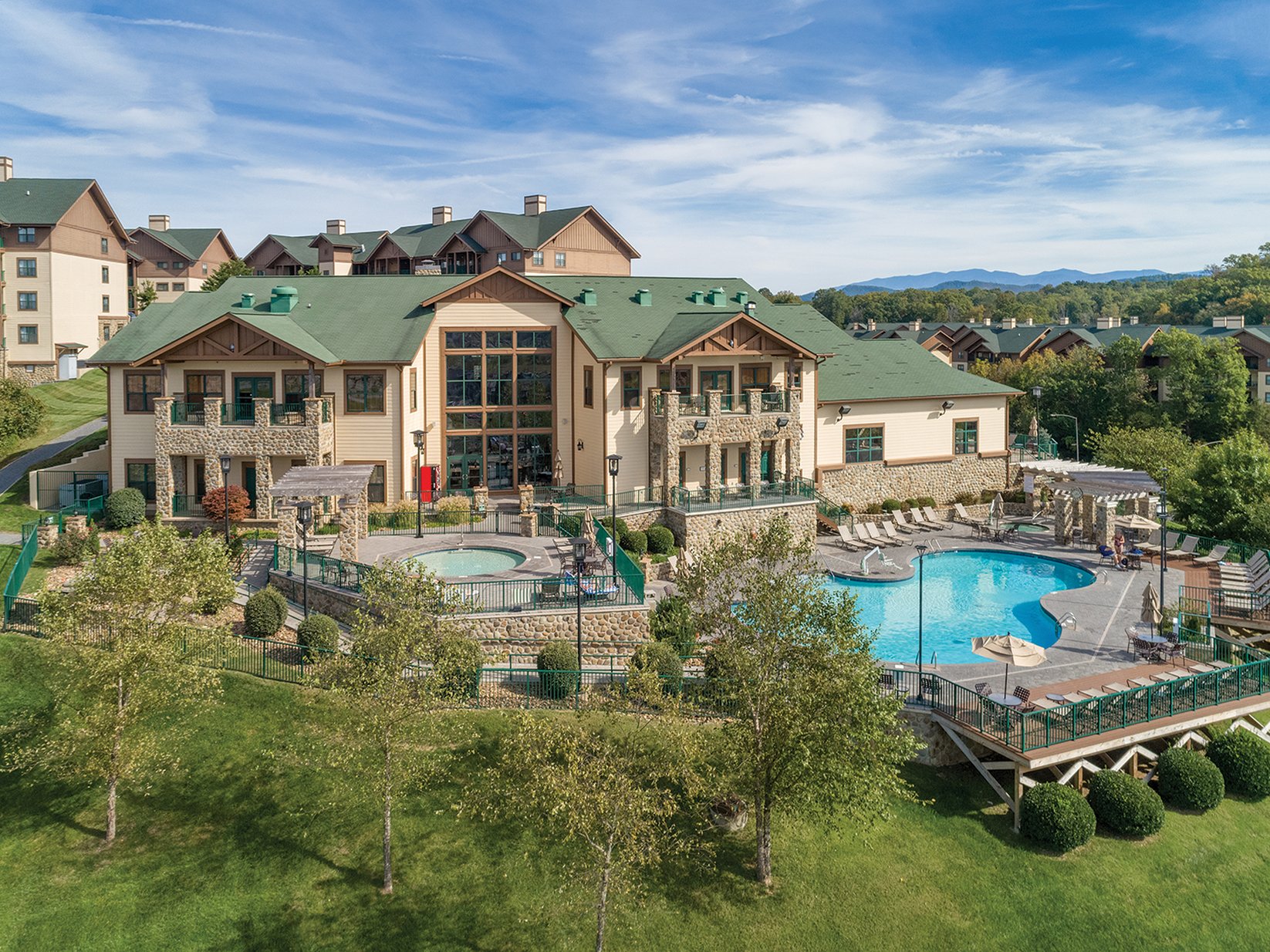 CAN'T FIND WHAT YOU'RE LOOKING FOR?
GO HERE
Resort Description: (scroll for more)
Wyndham Smoky Mountains
The Wyndham Smoky Mountain Resort has been an attraction for around 50 years, providing an opportunity for guests to leave the hectic city life and experience the peace of the Tennessee Smoky Mountains. The area is known for its southern hospitality, small-town vibe and stunning scenery. Premier Timeshare Resale offers Wyndham Smoky Mountains timeshare deals, which allows perspective travelers a piece of this majestic setting through investment in a Wyndham Smoky Mountains fractional ownership.


Wyndham Smoky Mountains Timeshare Resort


The resort offers one to four bedroom options, which can accommodate up to ten individuals. All quarters provide free wireless internet and a washer and dryer setup. Other options include a whirlpool tub and a mini or full kitchen, which can be furnished with the choice of certain room options.

The amenities offered at the resort, as well as activities in the local area, provide opportunities for an event filled vacation regardless of the time of year. The autumn supplies one of the most colorful landscapes in the country, with red and orange hues blanketing the mountains next to a light blue backdrop.


Amenities


Wyndham Smoky Mountains offers two outdoor swimming pools and two indoor swimming pools, all four of which are salt-water pools. Adults can also enjoy the two outdoor hot tubs that can be used all year-round. Families can look forward to the two children's swimming pools and a playground provided by the resort, plus two miniature golf courses on site.

For those wandering hearts, there are multiple trails to hike, walk and jog on around the grounds of the resort. Indoor exercise can be found in two exercise areas, both of which have a dry sauna. Enjoy an outdoor meal set in nature at the picnic and BBQ area, and breakfast can be obtained at the buffet every morning.


The Great Smoky Mountains


There is no lack of excitement in the Smokies. Wyndham Smoky Mountains resales offer an opportunity for the new owners to experience a calming way of life. Settled into the hills of Sevierville, Tennessee, Wyndham Smoky Mountains is less than five miles from Dollywood, the Dixie Stampede and the Titanic Museum.

Southern Appalachian is an area chalked full of natural wonders. Sevierville is located next to the Great Smoky Mountains National Park. The park can be explored in vehicle, on horse, on bicycle or on foot, and there are different trails and paths for different skill levels, allowing for adventures at any age. The park is open year-round, but certain weather conditions may prohibit entrance.


Buy or Sell a Wyndham Smoky Mountains Timeshare


If the Great Smokies are on your bucket list, then buy a Wyndham Smoky Mountains timeshare to make your dream a reality. There are currently Wyndham Smoky Mountains timeshares for sale, and Premier Timeshare Resale will make sure you get the best price without any of the pressure and stress caused by other outlets.

Already an owner? If you're looking to sell a Wyndham Smoky Mountains timeshare, Premier Timeshare Resale is here to make your Wyndham Smoky Mountains timeshare resale a pleasant and financially satisfying experience. We do the work, and you reap the benefits. Contact us anytime and let one of our agents answer any questions you may have.