Hilton Grand Vacations Club on the Boulevard
Las Vegas, Nevada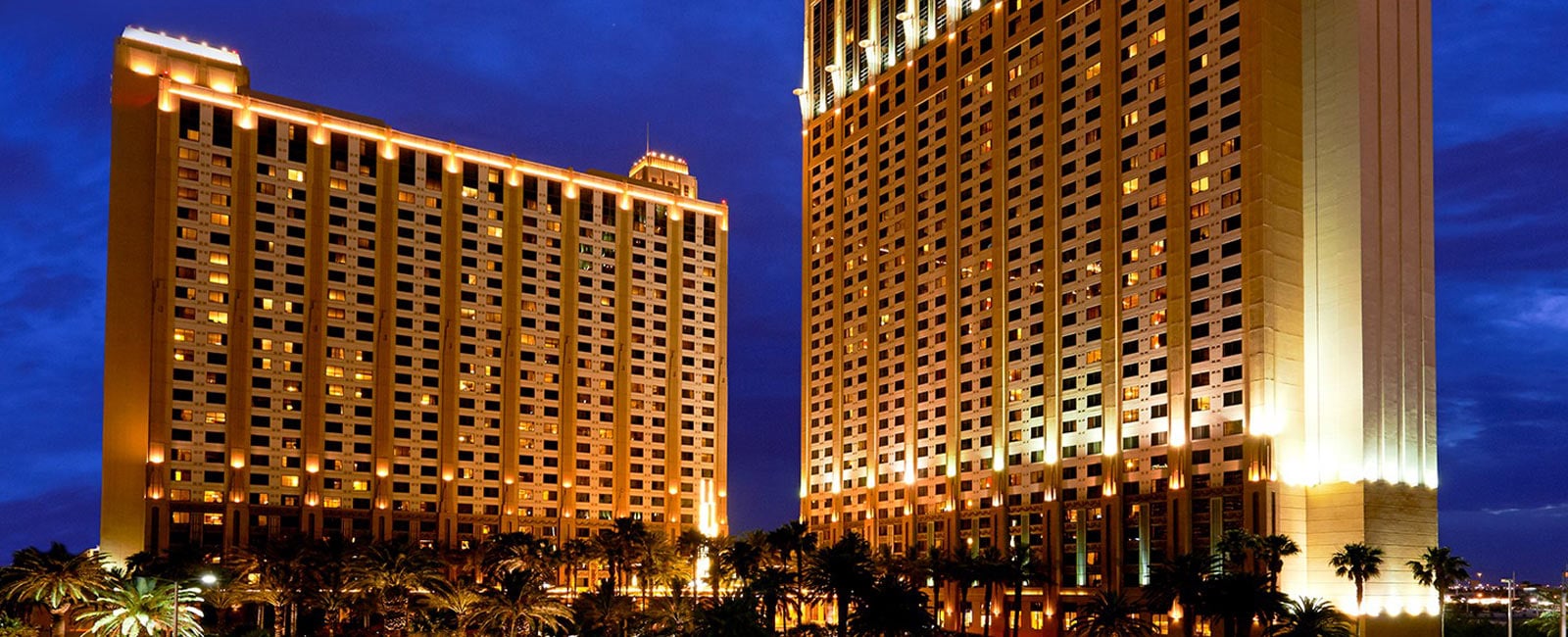 4645
Gold (7000 pts)
float
3 / 3
annual
$8,000
19226
gold (5000 pts)
points
2 / 2
annual
$2,900
CAN'T FIND WHAT YOU'RE LOOKING FOR?
GO HERE
Resort Description: (scroll for more)
If you are looking for a great place to spend a glorious weekend in fabulous Las Vegas, look no further than the Hilton Grand Vacations Club on the Boulevard timeshares. The Hilton Vacation Club is one of the best timeshare programs in the world. You will be treated like royalty from the minute you arrive at the resort. Any wish is your command while you are a guest with a Hilton Grand Vacations Club on the Boulevard fractional ownership. All you have to do is seek out the concierge for ideas on how to make your trip to Las Vegas extra special. This is city is full of non-stop entertainment from world class performances to high stakes gambling. Take your pick as you stay at your Hilton Grand Vacations Club on the Boulevard (formerly Hilton Grand Vacations Club on the Las Vegas Strip) timeshare!


Las Vegas is a Place of Fantasy


Las Vegas is the ultimate adult playground. There is something for everyone from the cabaret shows to gourmet restaurants. Surprisingly, Las Vegas is also a great place to go on a family vacation. There are plenty of kid friendly activities that people of all ages will enjoy from a theme park to wild circus shows. You will have your pick of activities in Las Vegas if you choose to buy a Hilton Grand Vacations Club on the Boulevard timeshare.


The weather in Las Vegas is always warm thanks to its location in the heart of a desert. You will be able relax by the pool all year long thanks to its hot temperatures. This makes Las Vegas an ideal escape during frigid winters at home. Be sure to bring your party clothes because you will be going out all night in this town. However, that is quite alright as spa treatments will keep you rejuvenated during the day at your Hilton Grand Vacations Club on the Boulevard timeshare resale. Just take your pick of luxurious procedures that will keep you looking your best. You can even hop over to one of the best shopping malls in the country for a complete head to toe makeover. You will indulge yourself at every step of the while staying in Las Vegas.


Find Great Hilton Grand Vacations Club on the Boulevard Timeshares Deals


You can find many great deals on timeshares in Las Vegas. However, none of them will be as comprehensive or amazing as the Hilton Grand Vacations Club. You will have access to a full fitness center, a heated pool, a luxury spa and an amazing view of the Las Vegas Strip! One of the most unique factors of this timeshare is that it is a non-gaming property. You will not have to worry about going through a crowded lobby every time you come home. Las Vegas is full of world class casinos, and it will be nice to separate your home base from them while staying there for an extended amount of time. You will be right in the heart of the city and close to everything you need while staying with the Hilton Grand Vacations Club. There is no reason why you should settle for less when you can have the best for a great price.
Buy or Sell a Hilton Grand Vacations Club on the Boulevard Timeshare


Premiere Timeshare Resale is one of the only places where buyers and sellers can connect in one place. It does not matter if you are looking for the timeshare of your dreams or if you need to sell one, the brokers at Premier Timeshare Resale are who you need to use. The benefits abound for both sides as sellers will have access to thousands of interested parties, and buyers will have their pick of properties at competitive prices. Your next vacation is right around the corner when you use Premiere Timeshare Resale.