Marriott's Aruba Surf Club
Oranjestad, Aruba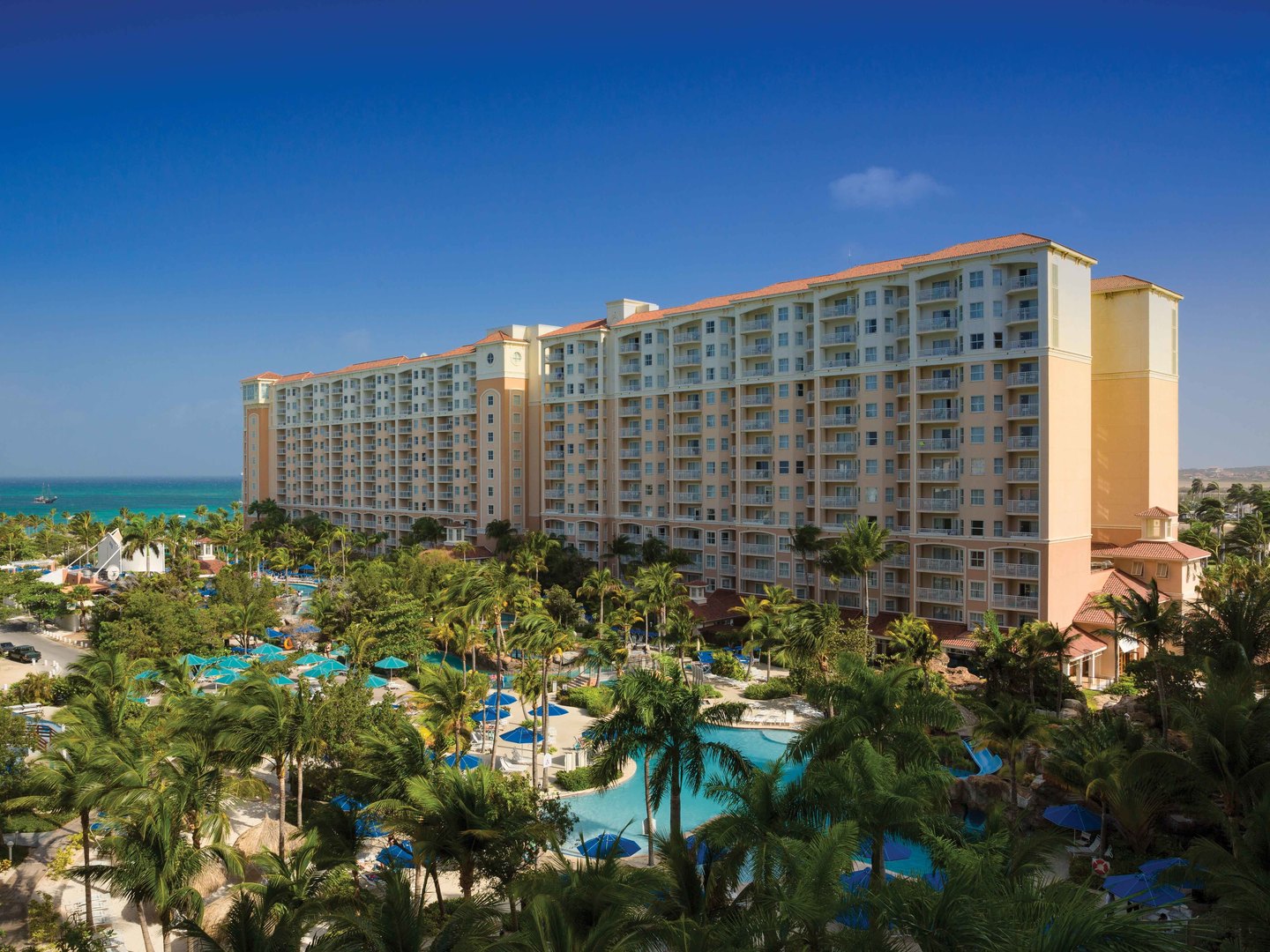 13286
Gold
float
2 / 2
annual
$6,500
2460
Gold
float
2 / 2
annual
$9,900
11163
Gold
float
2 / 2
annual
$6,900
10988
Gold
float
2 / 2
annual
$6,900
15947
Gold
float
2 / 2
annual
$5,000
14671
Gold
float
3 / 3
annual
$16,995
14672
Platinum
float
2 / 2
annual
$9,995
CAN'T FIND WHAT YOU'RE LOOKING FOR?
GO HERE
Resort Description: (scroll for more)
In many people's minds, Aruba is synonymous with vacation and relaxation. Every year, thousands of people flock to this gorgeous location to spend some quality time soaking up the sun and splashing in the surf. While there are plenty of timeshare and fractional ownership resorts on Aruba - especially near its largest town, Oranjestad - Marriott's Aruba Surf Club is considered by many to be the most exclusive and well appointed to be found. Buying one of Marriott's Aruba Surf Club timeshares for sale can set you on the road to enjoying the many incredible amenities of this resort, along with its truly phenomenal and central location. Learn more about timeshare resales at Marriott's Aruba Surf Club and local attractions by reading below.
Marriott's Aruba Surf Club Timeshares
Resort Highlights
Even the most discerning vacationers are bound to be thrilled with the amenities and accommodations available when you own a Marriott's Aruba Surf Club timeshare resale. For one thing, the villas are quite spacious, boasting two rooms and full kitchens and dining areas. This makes staying here much easier, particularly for those traveling as a large group or with extended family. Many people buy a Marriott's Aruba Surf Club timeshare resale because it truly does save them money over time; since so many people can stay with each visit, there is no need to spend a lot of money on multiple, expensive hotel rooms.
Beyond the spacious rooms, though, a fractional ownership at Marriott's Aruba Surf Club gives you to ability to enjoy many other excellent amenities. Gamblers will rejoice in the on site casino. Known as the Stellaris Casino, it is a major draw for people looking for Marriott's Aruba Surf Club timeshare deals. Rather than having to travel around to enjoy gambling - wasting a lot of precious time - you can partake in this activity right at the resort. In effect, you can roll a Las Vegas vacation and a beach getaway into one simple trip by buying a timeshare resale at the Marriott's Aruba Surf Club.
In addition to being located on Palm Beach, the resort here also has a very well appointed pool and recreation area. Children will adore the water slides here, as well as the lazy river. Buying here means being able to enjoy many of the benefits of a water park without the hassle of huge and raucous crowds. Relaxation is the name of the game, and it is a huge part of the reason why so many people look for timeshare resale deals at Marriott's Aruba Surf Club. The money that you can save by having so many entertaining options within walking distance is amazing.
Aruba Attractions Near Marriott's Aruba Surf Club Timeshares
Aruba is known for its beaches, and Marriott's Aruba Surf Club timeshares can help you enjoy these incredibly scenic beaches as often as you would like. The beaches here are postcard perfect, and are precisely what most people envision when asked to imagine paradise. Imagine being able to lay back, soaking up the sun on a beach in Aruba, knowing that your comfortable timeshare awaits you at the end of your fabulous day; it truly doesn't get much better than that.
Many people who come to this part of Aruba and who own timeshares at Marriott's Aruba Surf Club partake in an incredible number of fun activities around the area. Horseback riding is one very popular option; many take their horses along the beach, creating memories that are sure to last a lifetime. Your family, friends and other guests will surely clamor for an activity like this, and repeat visits to your timeshare will ensure that everyone can try it out if the mood strikes. With so much to offer, you will never want to sell a Marriott's Aruba Surf Club timeshare once you own it.
Additionally, nearby Oranjestad provides plenty of opportunities for other pursuits. People who fancy shopping will get a real kick out of the great shops and boutiques in this town. Others who wish to spend a night out on the town will be pleased with the many great nightclubs and discos around the city. Should you desire an evening of fine dining, you will have plenty of suitable options to choose from. Indeed, buying a timeshare resale at Marriott's Aruba Surf Club puts you at the center of the action - on one end, you have the scenic and relaxing beach and environs; on the other, you have a bustling city and all of the amenities you could hope for.
Buy an Aruba Timeshare Resale
To see our current timeshare resale deals at Marriott's Aruba Surf Club click on the "View Timeshare Resale Listings" link at the top of the page. If you still have questions about buying a Marriott timeshare resale please contact the experienced agents at Premier Timeshare Resale. We will sell your Marriott's Aruba Surf Club for no upfront fees or help you find the beach paradise timeshare of your dreams.