Marriott's Aruba Ocean Club
Palm Beach, Aruba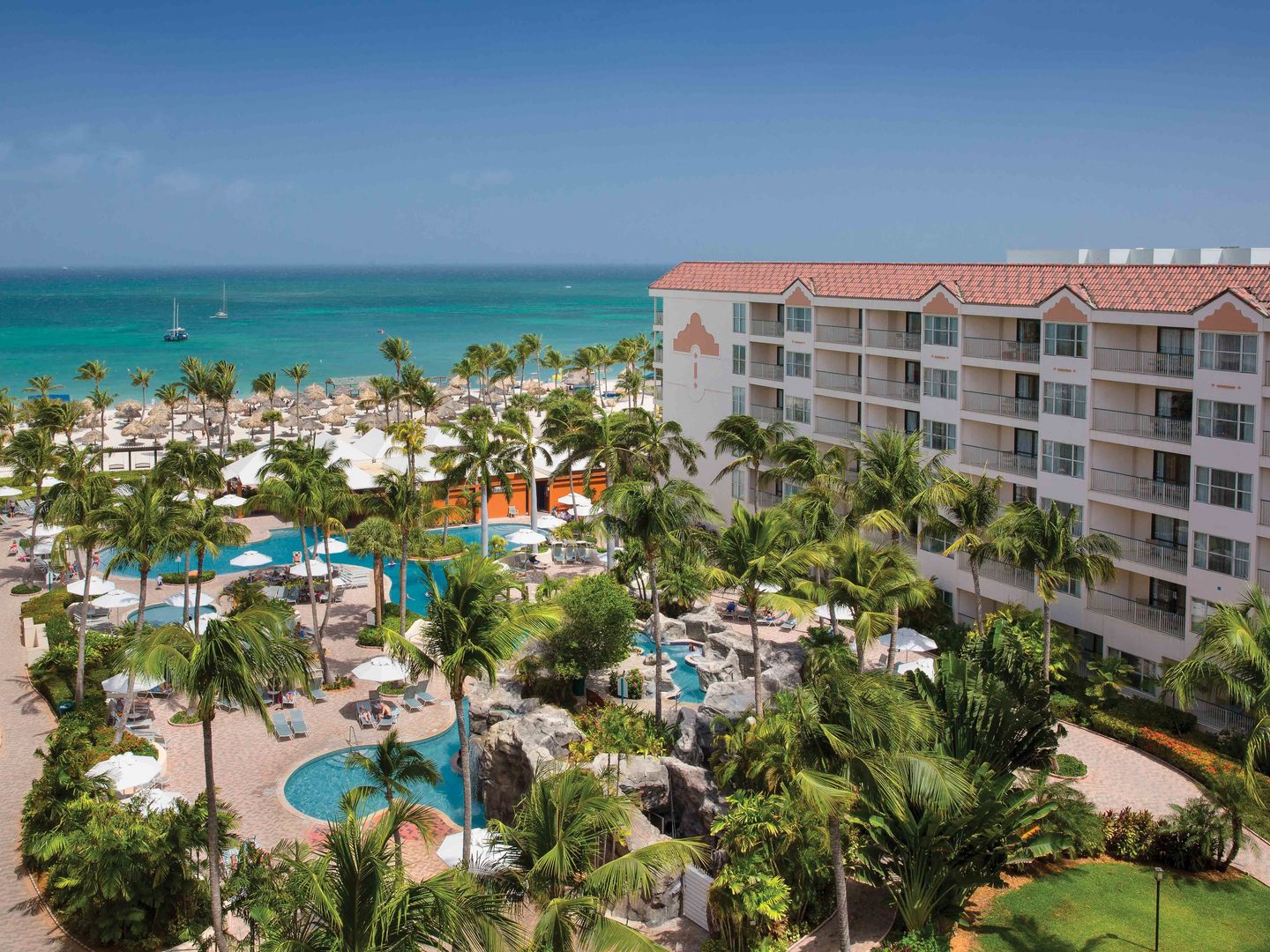 2294
Gold
float
1 / 1
annual
$7,500
2290
Gold
float
1 / 1
annual
$2,900
2298
Gold
float
2 / 2
annual
$4,300
2301
Platinum
float
2 / 2
annual
$16,900
2292
Platinum
float
1 / 1
annual
$9,600
CAN'T FIND WHAT YOU'RE LOOKING FOR?
GO HERE
Resort Description: (scroll for more)
Marriott's Aruba Ocean Club Resort awaits you, so be ready to vacation in style as you relax on Aruba's Palm Beach, swim in the clear coastal waters, enjoy chartered deep-sea fishing excursions, and explore the region's natural island beauty. Marriott's Aruba Ocean Club, the 2011 recipient of the Marriott Vacation Club Resort of the year award, was recognized for their highly effective management skills, overall guest services, and unsurpassed customer satisfaction.
Buy Marriott's Aruba Ocean Club Timeshare
A timeshare purchase or fractional ownership in Marriott's Aruba Ocean Club is a cost effective way for your family to relive the Aruba vacation experience annually. Let our advisors at Premier Timeshare Resale help you explore the possibilities. Our agents can put buyers in touch with private timeshare owners who are looking to sell their interests. If you are an owner wishing to sell your Marriott's Aruba Ocean Club timeshare, we will connect you with those seeking to buy Marriott timeshares.
Relax at a Marriott Beach Timeshare
At Marriott's Aruba Ocean Club, timeshare owners appreciate all the conveniences of home in a fabulous Aruba island setting. The resort includes six floors with 93 deluxe guestrooms, or you may choose from 218 one or two bedroom suites complete with contemporary kitchens, spa tubs for two, showers, terraces, or balconies from which to take in the ocean views, and much, much more. A timeshare owner can easily create meals in their villa or choose from a variety of fine casual dining restaurants within easy walking distance.
Aruba Resort Activities
As you spend time outdoors in Aruba, you are certain to enjoy all the special features of the Marriott's Aruba Ocean Club timeshare property. Along with 100 yards of pristine beach, there is a meandering lagoon style pool studded with palm trees and equipped with lounge chairs and a poolside bar. There is also a toddler's pool and a barbecue and picnic area for those who enjoy mealtime out in the open air. A covered pathway links an adjoining property that includes a casino, fitness center, and the Kid's Club where children from ages five to twelve can partake in a variety of activities.
Family Fun with Marriott's Aruba Ocean Club Timeshare
There are many enjoyable family friendly adventures waiting for you with an Aruba Ocean Club Timeshare. Young children have fun at the Butterfly Farm, the Ostrich Farm, and the Donkey Sanctuary, while families with older kids appreciate the jeep tour of the Ayo Rock formations and Arikok National Park. If a scuba diving trip is on your itinerary during your stay in your Aruba timeshare, you will not be disappointed. You can also enjoy surfing, sailing, and water skiing near Marriott's Aruba Ocean Club. Aruba appeals to everyone from golfers, to hikers, and even horseback riders.
Buy Marriott's Aruba Timeshare Today
If you are exploring the Marriott's Aruba Ocean Club timeshare resale market, Premier Timeshare Resale is the right place. We are here to help you secure the best possible Marriott timeshare prices. As you fall in love with Aruba, know that Premier Timeshare Resale is here to help answer all your questions and assist you every step of the way.